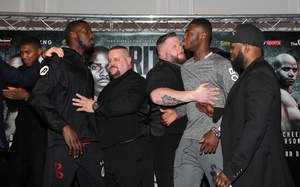 Fri 2-Feb-2018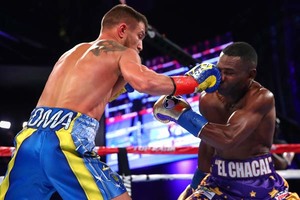 Mon 8-Jan-2018
By Derek Bonnett: As another excellent year of professional prize-fighting concludes, SecondsOut has honored boxing's greatest practitioners and non-participants with such accolades as Fighter of the Year, Fight of the Year, Trainer of the Year, Service to Boxing, etc.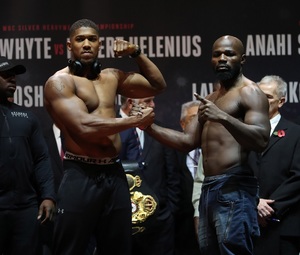 Sun 7-Jan-2018
By Mikko Salo:The heavyweight year 2017 can be deemed a success mostly because of one fight. At long-last we saw two heavyweights in a fight-of-the-year caliber encounter with generational meaning, a fight that is going to be talked about for years to come. As a result of it we saw a legend retire with the same grace and dignity he ruled the division with. As a result of it we saw the coming-of-age of a possible new ruler. We also see the numerous possibilities year 2018 holds with potential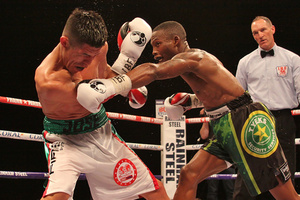 Fri 5-Jan-2018
By Derek Bonnett: As we encounter another new year, the landscape of the boxing scene continues to evolve. With old champions acting out the final stages of their careers and new ones emerging to fill the void, boxing maintains a state of homeostasis and keeps fight fans intrigued even amid the dubious officiating and cries of scandal. Boxing, as always, will endure; however, not every participant with an alphabet title will be so lucky. Inevitably, the mighty will eventually fall and,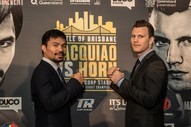 Wed 3-Jan-2018
By J.R. Jowett: It's like a big sucker punch that you see coming but can't seem to duck. The fight is over; it was a good fight, maybe a great one. The evening should go out with the glow of satisfaction over an event wellcontested and an experience well-rewarded.


Results
Date February 16 Location Reno, Nevada, USA vacant WBO lightweight title Raymundo Beltran w pts 12 Paulus Moses NABF welterweight title Egidijus Kavaliauskas w tko 6 David Avanesyan Location Ontario, California, USA super bantamweight Isaac Zarate w pts 8 Christian Ayala super featherweight Ruben Villa w pts 6 Juan Sandoval
To
One Punch Poll