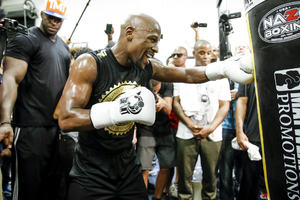 Fri 18-Aug-2017
By Marc Livitz: The end is near for Floyd Mayweather and this time, he seems to be completely serious. It's been nearly two years since we last saw him as fighter as opposed to promoter. In September of 2015, the then 38 year old Las Vegas resident effectively diced through Andre Berto in a one sided affair and in doing so, he equaled the unblemished record of the late Rocky Marciano.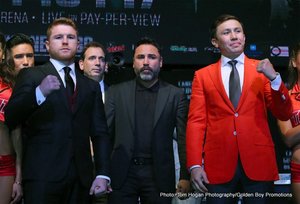 Mon 14-Aug-2017
By Marc Livitz: The clock continues to tick downward in the direction of one of the most significant championship contests in recent memory. Just moments after Saul "Canelo" Alvarez coasted to a resounding win over Julio Cesar Chavez, Jr. last May, the one fighter who could give the evening in Las Vegas a resounding finale made his way to the ring to openly challenge the lineal middleweight champion from Mexico.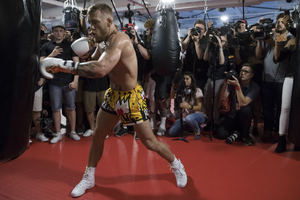 Sat 12-Aug-2017
It was "The Notorious" Conor McGregor's turn to meet with the media on Friday from UFC Performance Institute in Las Vegas, a day after Floyd "Money" Mayweather did the same in advance of their August 26 headlining attraction from T-Mobile Arena in Las Vegas, Nevada .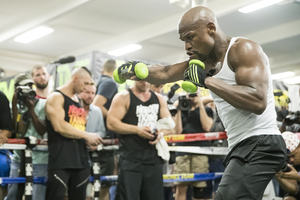 Fri 11-Aug-2017
Floyd "Money" Mayweather opened up the Mayweather Boxing Club on Thursday for a media workout ahead of his bout against UFC champion Conor McGregor on Saturday, Aug. 26 in the headlining attraction from T-Mobile Arena in Las Vegas.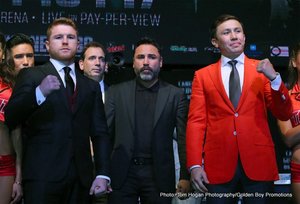 Wed 9-Aug-2017
By Marc Livitz: Even the announcement of a contest between two fighters of different disciplines could not railroad the excitement surrounding September 16. Historically speaking, the Saturday evening which falls closest to Mexican Independence Day often plays host to a truly significant contest between two high profile competitors.