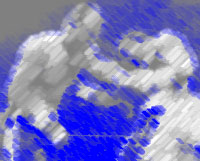 By Clive Bernath: Whilst 17 year-old wonder kid Amir Khan sits back, reflects on the full extent of his Olympic silver medal performance, and its significance - an array of professional promoters will be circling overhead like vultures, in anticipation of securing his signature.

Prior to the start of the 2004 Olympic Games in Athens, Greece, The young lightening fisted teenager from Bolton was no more than a very good future prospect with bags of potential-even though he had recently struck Gold in the lightweight division at the world junior championships in South Korea. But now since impressively destroying some of the world's top 60kgs boxers, Khan at this moment in time is the name very much on the minds of both boxing fans and trade folk alike, worldwide. Only double Olympic champion and amateur pound for pound king Mario Cesar Kindalen managed to tame 'boy wonder' and even then he did not have it all his own way. For the record the 33 year-old southpaw secured the Gold with a 30-22 points victory in yesterday's final.

So now the big question is, will Khan stay amateur in the hope of winning Gold at the 2008 Beijing Games or will he cash-in now and go pro while public interest is very much on the high? From What Khan himself has indicated, he will stay amateur if he can get the right funding and backing by Sport England and the English ABA-but it will not be as simple as that.

Below are some of the pros and cons for Khan staying amateur or turning professional.

Staying amateur

The pros
Getting much more experience. If he were to win the world championships next year and then win Gold at the next Olympics in 2008 then turning pro will guarantee him instant wealth, even before he gloves up for pay. By 2008, there will almost certainly be more financial avenues open to him than at present and he will still only be 21 years old.

The cons
There are no guarantees Khan will win Gold and if he does not then his stock will go down. There could be a new Khan on the block by then or he could get injured. At the moment he has only had 18 senior bouts but how many more bouts will he have between now and Beijing to gain 'more experience'? One must also take into account that it will become increasingly more difficult for Khan to get bouts now that he is the Olympic silver medallist so may suffer from inactivity and be forced to spend more time in training camp.

Turning pro

The pros
Regardless of whom Khan signs with he can expect at least a $100.000 signing on fee plus a string of lucrative sponsorship deals. So before he even takes a professional punch in anger he will be quids in. As long as he has the right team around him there is no reason why Khan cannot reach his full potential and go all the way to a genuine world title. And of course, at 5ft 10 he will almost certainly grow into the lucrative light-welterweight division.

The cons
Obviously the one downside is that at age 17, some would consider him too young and not mature enough to cope with older, stronger and more developed fighters. Afterall, the pro game is totally different. It is one thing to be fighting grown men over four two minute rounds but quite another over six or eight three minute rounds. Having said that a certain Mike Tyson was just shy of his 21st birthday when he was crowned heavyweight champion of the world.

Talk from Athens suggest that Khan will remain in the unpaid ranks for the foreseeable at least but SecondsOut has learned that Khan's father Shajaad, a successful business man, has already held talks with at least one major promoter even before the Olympics, so we will just have to wait and see.

Many in the trade believe Khan should stay amateur until after the 2008 Olympic Games but there are also those that argue he should turn over now while his profile is so high. Over the next few months Khan and his team will have some big decisions to make.

What do you think Khan should do? Should he stay amateur and go to the next Olympics or should he turn professional? Please email all your opinions together with your name and where you come from to editor Clive Bernath at clivetumco@hotmail.com

August 30, 2004.