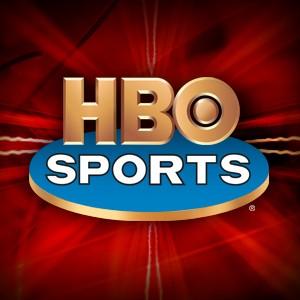 By Jason Pribila: On May 28th Thomas Hauser let boxing fans behind the curtain, and behind the scenes of "HBO: 2008". He intimately detailed how the decisions by HBO's current leadership were adversely affecting the sport as a whole. Mr. Hauser wrote, "Part of the problem is that HBO is no longer building fighters the way it once did because it tries to televise the biggest names, not the best fighters and fights."

At the time I read the article, I too was guilty of being a near -sighted boxing fan. I rarely looked further down the boxing schedule than the list that HBO provided at the end of one of their telecasts. However, after reading the article I started to pay closer attention to HBO's match-making, over-paying, and falling ratings. I was disheartened, and soon convinced that Ross Greenberg was running HBO Boxing with the same goal that Rachel Phelps had when she took over the Cleveland Indians in the movie, "Major League"; and that was to fail.

In back to back months we have seen two pay-per-view disasters. Pavlik-Hopkins and Calzaghe-Jones clearly illustrated that unless there is a prominent Latino fighter on the marquee; 250,000 PPV buys are no longer a guarantee. It didn't help that neither telecast featured a fight on the undercard worthy of headlining an ESPN2 card. HBO again went on record to state that their research shows that consumers choose to buy based on the strength of the main event, and a solid undercard wouldn't impact the bottom line. Their research justifies the, "take it or leave it" message that has been sent to boxing fans. It seems as if the response from fans has finally become an emphatic "thumb to the nose".

On the evening of November 8th, somewhere in between the "Drunken Master" and Zab Judah ignoring the advice from his father/trainer Yoel; I too, started to question why I continue to defend this sport. I immediately regretted not putting my $50 towards someone's Christmas gift.

That is when Jim Lampley informed the PPV Audience (and those pirating the telecast on-line) that on November 10th HBO.com was launching "Ring Life", a new on-line series from HBO Sports airing on Monday Nights thru April.

I immediately went to HBO.com, and was pleased to discover that "Ring Life" was a "series inspired by the real lives of eight hopeful boxers with dreams of becoming champions." The first two boxers being featured would be Dmitriy Salita and Chris Arreola. I was sold.

On the same weekend that Telefutura announced that they were canceling their popular boxing series "Solo Boxeo", news that any form of media would be dedicating time to the sweet science was a positive. And while the actual fights on HBO have come under fire, the production of their preview shows have never been better. "Countdown" and "24/7" have been applauded by fans and critics alike, and have earned the network several Sports Emmy Awards. In many cases, I have kept the preview shows on my DVR, long after I deleted the actual fights.

The first fighter featured on "Ring Life" was Dmitriy "Star of David" Salita, a Ukrainian-born junior welterweight who fights out of Brooklyn, New York. Salita improved to 29-0 on the undercard of Calzaghe-Jones, but his story goes far beyond the hard fought decision he earned against Derrick Campos.

Salita's story is unique because he balances the very strict and very different worlds of prize fighting and Orthodox Judaism.

Episode 1: The Balancing Act

A "24/7" Series is made up of 3 or 4 half hour episodes. A fighter on "Ring Life" is featured in 3 segments, running between four to six minutes in length. However, where "24/7" focuses on established stars, "Ring Life" is introducing us to potential stars.

We meet Salita a month before his scheduled November date at Madison Square Garden. Immediately we see the prominent roles that boxing and religion play in his life.

"This Yamaka that you see." Salita explains, "Me wearing it publicly is very recent. I used to always wear a hat to press conferences and interviews. It's (now) important for me to show Jewish pride and Jewish presence."

We often hear about what fighters sacrifice and leave behind when they go to training camp. For Salita, there is no break from the strict guidelines of Jewish law.

Salita's diet and training schedule need to fit in around his religious responsibilities. He brings his own meat and fish to camp in the Poconos because there isn't a kosher place to eat. When holidays fall on a weekday, he makes up time by training on Saturday Night and Sunday.

Like many fighters his age, Dmitriy discovered boxing by watching Mike Tyson and Rocky Balboa (in his case Rocky IV against Drago). He found his balance in religion through Chabad, which is an outreach organization.

"When I first started coming to the Synagogue and the Rabbi would tell me that boxing was a sin, I wouldn't come back. However, Chabad is so successful because they are accepting and understanding of people that come from different walks of life, and use their profession and talent for the best purpose."

What makes "Ring Life" appealing is that it makes the fighter three-dimensional. In only 15 minutes Salita came across as a guy I wanted to root for and see fight again. If only HBO's "Championship Boxing" and "BAD" could invigorate the same emotion.

As an industry veteran stated in "HBO: 2008", "If you want good apples you have to prune the tree from time to time. These guys (HBO) just keep picking off all the low-hanging apples. That might be good for short-term gain, but it hinders the development of new stars."

In the past, boxers were welcomed into people's homes through network television and Olympic coverage. With those options no longer available, the powers that be need to lay a new foundation to give this sport a chance to grow. "Ring Life" seems to be a step in the right direction.

November 20, 2008