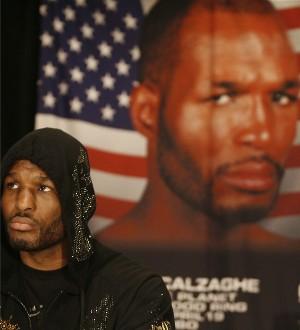 Pic Hogan Photos

By John Lumpkin: Bernard Hopkins did everything right in his fight against Joe Calzaghe except one thing – throw punches in combination. From the opening bell throughout much of the fight, Hopkins had Calzaghe questioning his own moves and proceeding ever so uncharacteristically cautious throughout the contest. Only in spurts did we see Calzaghe exhibit the fast combinations and agile positioning that we had come to expect. The erratic nature in which Calzaghe fought was exemplified by his unusually animated corner.

The fight revealed a lot about these men. It showed us what makes both men special and their deficiencies. It is probably clear now that Hopkins best days are past him as it is evident that all the experience in the world is not enough to counter an opponent who simply can punch a lot more. It is not that Hopkins cannot be competitive, but rather he has to be more selective of his opponents. Unlike so many of his previous bouts, Hopkins was not the fresher fighter in the later rounds. Calzaghe's pressure and activity rate wore him down. It is a strategy that will work for younger fresher fighters should Hopkins dare to challenge them.

Calzaghe's physical advantages carried the day, but let us not forget that if it was not for his subtle adjustments he made throughout the fight, his hand might not have been raised at the end of the contest. Had Hopkins had the energy and been able to throw more combinations, this fight would have been very different. There were very few rounds in which Hopkin's punch count was even close to Calzaghe's, but the fact that his punches were much more precise and damaging was evident and it made some rounds close. It makes one wonder what would happen if a strong light heavyweight could fight with the same conviction as Calzaghe. Glengoffe Johnson anyone?