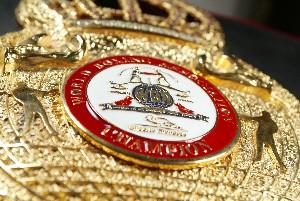 By John Lumpkin: There have been a lot of criticisms about the various boxing organizations that provide championships and rankings, so much so that many boxing publications and television stations have been promoting the idea that we ignore these organizations. OK, let's say we do. What now? To do so means that we invalidate all champions and all rankings - which means we will now have a very large pool of boxers who are free from any restrictions as to who they can fight aside from those held by the promoters. What do you think would happen?

Ultimately, the question is what would replace the boxing organizations? What we really want is credibility and that is difficult to obtain without a central body managing the sport. In years prior to the boxing organizations, newspapers selected champions and determined rankings. It was far from a perfect system back then and it would be massively complicated today as we now have the capability to know what is happening across oceans in seconds. It is not that an Internet site couldn't take the helm, but rather that one really needs a local representative to accurately access talent. Neither newspapers nor Internet sites tend to have personnel permanently stationed in all the areas in which fights take place. It is not that they could not do it, but rather they would have to enter into a new form of business similar to the current boxing organizations to raise the capital needed to support the operation and it could be difficult not to land in the exact same situation we are in now if more than one organization thought it should take the lead.

It is possible that boxing could utilize something like the BCS to rank its fighters using the rankings of newspapers and websites from around the world. It is not a bad system for boxing because it takes into consideration the caliber of opposition, but how many college football fans do you know that are really happy with the BCS? Of course, the nature of boxing actually does circumvent the biggest objection to the BCS in that it is a continuum rather than an absolute (the drawback to the BCS is that it is always possible for more than two teams to be worthy of a championship contest, but there is only ever one championship match per season. In boxing, the third competitor would simply be next in line).

The drawback to a BCS type system is that it only addresses part of the problem. Today, all of the major boxing organizations have rules that specify who should pay certain fees and that even have some basic rules to protect boxers from being exploited. We have all heard stories about how these rules have been misused, but this is nothing compared to what would occur if they suddenly did not exist. We would like to think that everyone in the sport would be treated fairly and equitable, but these rules did not become part of these bodies without reason. They are there because without them, someone will be abused. You can bet that if we eradicated all the boxing organizations and did not put anything in place to prevent these problems from occurring that these abuses would begin again.

The second drawback to a BCS type system is figuring out who should represent boxing in the various polls. Networks, newspapers and even Internet sites all have a vested interest in certain fighters rising to the top of the rankings. It is a simple matter of fact that certain personalities drive more sales than others. If we like a person, we will pay more attention to him and give him the benefit of the doubt wherever possible. It is not that people are inherently corrupt; it is just something we do as humans. The problem is exacerbated when our livelihood is in the mix. It is essentially the same problem the current organizations face, but the BCS type system does allow for some degree of mitigation if the parties selected to represent the sport are in fact representative (either by population, location, or both).

Professional tennis has an organization that may work for boxing. They have a single organization, the ATP, which provides the rules and regulations for the sport as well as a computerized ranking system that rarely seems to engender controversy. The system works because the organization has a monopoly on the events. This may sound bad at first, but keep in mind this is exactly the same situation that occurs in most major sports conducted in the USA.

The ATP occupies the role of both regulating body and promoter. It is the model that most closely matches the MMA and its dual role is what enables it to represent the sport as an entity to the public. Both the ATP and MMA can actually promote the sport without necessarily promoting a single competitor or a particular event. It is a much better approach for today's market, but it is tough sell for boxing where so much of the power is in the hands of the individual promoters. It is possible that boxing could adapt this model through a consolidation of multiple large international promotion companies, but this does not seem to be something that is likely anytime soon. We seem to have settled in to world where fiefdoms are preferable.

There are lots of alternatives to the status quo beyond the aforementioned few. The point of this article is not to find the solution, but rather to caution us that without one, we could be asking for more trouble if we continue down the path of trying to eradicate the current boxing organizations from our vocabulary. They are far from perfect and probably outdated, but they do serve a function. Before we buy into the call to ignore them, we better make sure we know where we want to go and what we are willing to accept. If we simply start ignoring the organizations that create and administer the rules for our sport because a network says so, we are likely to get more chaos then order.

January 1, 2009