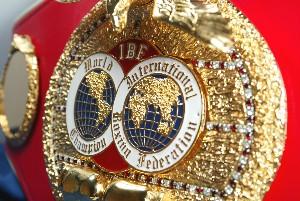 By John Lumpkin

Ranking fighters is hard work and it is much more difficult than most of us realize. If it were a simple matter, all of those wonderful pound for pound lists you see posted would have the same fighters listed in the same order. Fact is, few of us even agree on what constitutes the credentials necessary to be placed on one of those lists. Some people think of the list as a ranking of fighters based on how well they would perform against all fighters in the game if weight was not an issue. Other people consider these lists to be a ranking of fighters based on their relative accomplishments at a given point in time. And still others see it differently.

One of the nice things about making a pound for pound list is that many people have seen most of these fighters in action several times. We have a good idea of what these fighters are capable of and we are very well aware of who they have fought. This is what makes these lists interesting and fun to debate.

The various boxing organizations who post regular rankings have a monumental task. According to Boxrec.com, there are approximately 17,000 active boxers competing today. About 3,000 of these boxers reside in the United States. The rest can be found all over the world. It is uncertain how many countries have boxers, but there are about 70 regional titles associated with different countries indicating sufficient numbers to compete for the prize.

It should be immediately obvious that unlike our mythical pound for pound lists; no one will have the opportunity to witness all of these fighters fight. In fact, it is unlikely that any several people will have the opportunity to witness a sufficient number of fights for all the fighters in any one of the 17 weight divisions to be able to rank order all the participants with any degree of accuracy. The magnitude of the challenge is exasperated when one considers that many fighters often fight in several weight classes during the course of their career to keep busy.

This past Saturday, Boxrec.com recorded that there were 38 different fight cards that took place across 22 countries on 6 continents. This is a not unusual. Every week, the numbers, locations, countries, and continents change making it impractical for sanctioning organizations to station individuals everywhere a fight could take place. It is not even reasonable to locate people in central areas and fly them out to the various locations to witness the fights. The cost would be staggering and those seemingly hefty fees charged by the sanctioning bodies would seem like peanuts.

The solution that the sanctioning bodies have come up with is to utilize regional representatives to determine which fighters amongst the far too many in their respective areas are most deserving of a ranking. These representatives submit their views for consideration for the overall rankings for the organization. The exact method of how this is done and how the final results are produced vary by the organization, but it generally involves some method of reducing the list of fighters submitted from the various regions to accommodate the number of slots.

It is a flawed process that ensures that some fighters will not be recognized fairly for their efforts. It will remain flawed as long as a fighter's future is dependent on the support of another. Some fighters will not be recognized because there lack of notoriety will prevent them from capturing the attention of those with the power. Other fighters will suffer for any number of political reasons that often accompany a process dependent on a vote (especially one where the voting parties have a vested interest in the outcome). This is not to say that the process should be abandoned, but rather to recognize that even under the best circumstances, perfection is out of reach.

May 20, 2008