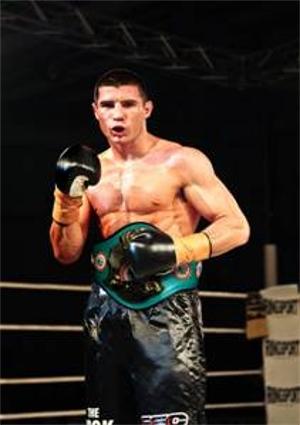 Daniel Dawson

By Paul Upham: Daniel 'The Rock' Dawson left Perth, Western Australian on April 20 to relocate to Los Angeles, California to commence training under fellow Australian Justin Fortune at the Fortune Gym located on Sunset Blvd Hollywood

31 year-old Dawson's sponsors Rigcool and Bushcool have given him the opportunity to live and train in America, providing him with world class trainers and sparring partners as he seeks a boxing world title fight.

The former kick-boxing world champion's first fight at junior middleweight in the USA is scheduled for June 19 at The Laredo Entertainment Centre in Laredo, Texas as the semi-main event bout against American Delray Raines 15-5 (10) in an 8 round non title fight.

The Banner Promotions Event Battle of the Boarder will be televised live across the USA on ESPN2's Friday Night Fights.

"Daniel is truly the epitome of the Aussie fighting warrior," said Fortune. "He has held seven versions of the World Kickboxing title and an almost perfect record of 34 wins from 35 outings. He is super fit and hungry to get a world title shot at boxing."

A victory for Dawson's 34-1 (24) on June 19, currently ranked No.5 in the WBA, will help prepare him for a possible world title challenge.

Dawson lost to Daniel Geale in December 2007 on points over twelve rounds, for the vacant IBO middleweight world title.