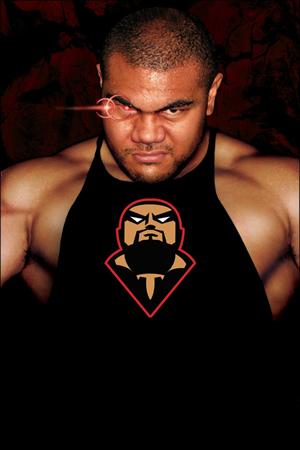 David Tua wins

By Paul Upham: Former world title challenger David Tua continued his return to top level boxing with a unanimous twelve round points decision win over Nigerian Friday Ahunanya on Wednesday night at The Trusts Stadium in Auckland, New Zealand.

37 year-old Tua 51-3-1 (43) had made a stunning comeback to boxing with a brutal 2nd round knockout of fellow Kiwi Shane Cameron in New Zealand's "Fight of the Century" on October 3 last year. This time around he wasn't able to win the fight by stoppage, but won a comfortable decision, even without visibly hurting the iron-chinned 38 year-old Ahunanya 24-6-3 (13) originally from Nigeria, who resides in Las Vegas, USA. Ahunanya was well known to New Zealand boxing fans, having upset Shane Cameron in Auckland in November 2007.

"I want to give the upmost respect to brother Friday," Tua said after the win. "Thank you very, very much for a tough test tonight. I really appreciate it. I can't take nothing away from Friday. He came well prepared. He gave me a real good test and I did the best I could."

The former No.1 contender, who lost a points decision to Lennox Lewis in November 2000, proved that he is still capable of becoming heavyweight champion. Fighting at a good pace, Tua looked trim and strong and much younger than his 37 years.

A fit looking Ahunanya was happy to keep his distance for most of the fight. Jabbing and moving on the outside, Ahunanya keep moving side to side and never allowed Tua to plant his feet and land his hardest punches.

Tua (108.7kg) rocked Ahunanya (104.1kg) early in round 4 with a right hand. Friday simply shrugged it off and fired back, which led to a good two way exchange.

As the fight wore on, Tua dug to the body of the disciplined veteran, who kept a tight high defence.

Showing good hand speed, Tua looked comfortable throughout and even got up on his toes in round 8, trying to land coming forward.

The crowd roared mid-way through round 10, when Tua attacked and Ahunanya slipped on the ropes, almost hitting the canvas.

Ahunanya's best work came in round 12, when he let his hands go and forced Tua to cover up. It was a wild final stanza for what had been a relatively uneventful match.

Judge Brad Vocale 119-109, Judge Robert Gibson 117-111 and Judge Michael Heafey 120-108 all scored the fight for Tua. Garry Dean from Australia was the referee.

"He was more than what I expected," said Tua. "We had a very good camp and I was well prepared. However, we didn't get the knockout that we wanted. But, we win this one and we look forward to the next."

"It was a good fight and I came down here prepared," said Ahunanya. "I gave him my best. The judges saw it the way they saw it. What can I say? I move on. Frankly, I was hoping to knock him out, but he is a very solid guy."

Asked what his future was, Tua had only one thing on his mind.

"Tonight, I'm going to Burger King!"


Paul Upham
Content Editor