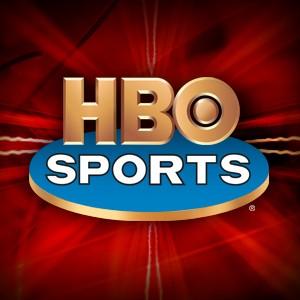 By Thomas Hauser

The line between programming and marketing in sports is often blurred. Two HBO offerings -- 24/7 and Countdown – exemplify this circumstance.

24/7 is the four-part "reality-TV" series that preceded the De La Hoya-Mayweather and Mayweather-Hatton fights on HBO-PPV last year. Countdown is a half-hour special that has been televised by HBO prior to fourteen fight cards during the past three years.

24/7 and Countdown have legitimate entertainment value. They're an audience attraction in and of themselves. But there's an issue as to whether their primary purpose is programming or marketing.

Mark Taffet (HBO's senior vice president, sports operations and pay-per view) says, "HBO practices separation of church and state between marketing and programming. Both of our 24/7 series were the result of independent programming decisions. Their purpose was not to boost pay-per-view buys."

But there's no doubt that 24/7 engenders pay-per-view buys. Indeed, based on the success of De La Hoya–Mayweather (2,400,000 buys) and Mayweather-Hatton (850,000), it's obvious that 24/7 is a promotional juggernaut. And more significantly, in considering whether 24/7 is programming or/and marketing, it should be noted that each series cost $1,400,000 to produce. And prior to Mayweather-Hatton, Taffet acknowledged, "There are contingencies that could lead to the promoter underwriting certain production costs."

Why would a promoter underwrite production costs if 24/7 wasn't a marketing tool?

Here, the thoughts of Richard Sandomir (who writes about the relationship between television and sports for the New York Times) are instructive. "I think the 24/7 shows are well-done enough to be viewed as documentaries," Sandomir says. "If you take away the fight, the episodes would still be pretty good. But at the same time, 24/7 is a commercial lure for viewers and serves an infomerical purpose. It's not three guys trying to sell a carpet-cleaner, but the final impact is to sell a pay-per-view fight. In that sense, 24/7 is as good an infomercial as you're going to get."

If HBO is sincere in its claim that 24/7 is programming for the benefit of its subscribers rather than a well-packaged infomercial, it will produce a 24/7 series for a World Championship Boxing fight. After all, good drama doesn't have to be about superstars. HBO's most successful program ever was a series about a small-time crime family in New Jersey. Fighters like Kassim Ouma and Paulie Malignaggi have personalities and back-stories that are just as compelling as those of Oscar De La Hoya, Ricky Hatton, and Floyd Mayweather Jr.

Don't hold your breath.

Meanwhile, HBO's Countdown shows also straddle the line between regular programming and infomercial. There were five Countdown shows in 2007 (Pacquiao-Barrera II, Hopkins-Wright, Taylor-Pavlik, Barrera-Marquez, and Cotto-Mosley); six in 2006 (Pacquiao-Morales III, Baldomir-Mayweather, De La Hoya-Mayorga, Tarver-Hopkins, Taylor-Wright, and Mosley-Vargas II); and three in 2005 (Gatti-Mayweather, Tarver-Jones III, and Taylor-Hopkins II).

All but two of the fourteen (Taylor-Pavlik and Taylor-Wright) were for pay-per-view cards. And keep in mind; at the time of those two Taylor fights, HBO was trying to develop Jermain as a pay-per-view attraction.

Looking ahead; HBO's first two Countdown shows in 2008 will be for Trinidad-Jones and Pavlik-Taylor II (both pay-per-view events). That ties fourteen of the sixteen Countdown shows to pay-per-view.

And most significantly, in the two instances when a Countdown fight was shown live on HBO World Championship Boxing (the network's regular subscription service), HBO paid the production cost (which runs in the neighborhood of $100,000). But when Countdown is devoted to a pay-per-view fight, the cost is generally paid by the promoter. This strongly suggests that the purpose of most Countdown shows is to market pay-per-view.

In response, HBO might say, "Hey, wait a minute. We don't specifically market pay-per-view telecasts in our 24/7 and Countdown shows because we don't cite the date, time, and suggested retail price." But that might be because the network has contracts with film studios that preclude it from televising commercials at any time for any product.

Nor can HBO cite tape-delay telecasts of pay-per-view fights in arguing credibly that 24/7 and Countdown are promotion for regular HBO programming. There's an embargo on announcing that the tape-delay will be seen on HBO until after a pay-per-view telecast has aired.

In sum; when HBO televises a 24/7 or Countdown show prior to a pay-per-view event, the message is, "We have a great show. It will cost you 'X' dollars to watch it." That's an infomercial.

Almost anything that pushes boxing into the public consciousness is good for the sport. In that sense, 24/7 and Countdown are good for boxing. But two red flags are visible on the horizon.

The first danger involves the integrity of HBO's programming. To a degree, all documentaries are distortions of reality. If nothing else, a good documentary-maker cuts out the boring parts. And some sports leagues, as well as many individual teams, often have influence over program content (including which announcers cover their sport). But HBO has long prided itself on adhering to a particularly high journalistic standard. And when a boxing promoter underwrites the cost of HBO programming, it compromises the editorial independence of that programming. The subjects of Real Sports and Costas Now don't share production costs with HBO.

And more importantly, 24/7 and Countdown have been key elements in HBO's increasing emphasis on pay-per-view to the detriment of HBO World Championship Boxing and Boxing After Dark.

2007 was the year that HBO fine-tuned its pay-per-view machine. At the close of the year, the network trumpeted the fact that it was the highest-performing year in HBO Pay-Per-View history, with 4.8 million buys engendering more than $255 million in revenue.

That meant 2007 was a good year for fans who could afford to pay up to $54.95 for a pay-per-view fight. It was a good year for high-rollers who were comped by the casinos for big fights. And it was a good year for boxing writers who got to sit ringside for those fights.