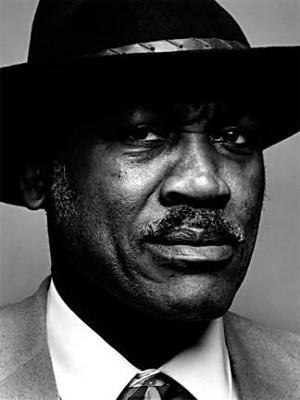 Joe Frazier: photo by Holger Keifel

By Thomas Hauser

One of the joys in covering a big fight is that I never know what "extras" fight night will bring. Earlier this year, I was in the press room at Boardwalk Hall in Atlantic City readying for Kelly Pavlik vs. Bernard Hopkins when Joe Frazier came in.

There was a time when Frazier regarded me as an adversary. I was Muhammad Ali's biographer and thus "Ali's man." But in recent years, Joe and I have developed a friendship of our own.

Joe and I sat at a table in the press room and talked for an hour. "How the heavyweights got the way they are now, I couldn't tell you," he lamented. "But it's sad. There's one world. How can there be four heavyweight champions of the world? When I fought, people wouldn't put up with two heavyweight champions. There was me and Jimmy Ellis; so we fought and there was one. Then Ali came back and we fought and there was one. Boxing is the best sport in the world and they messed it up."

Joe talked fondly of George Foreman. "Big George beat up on me two times," he said. "Someday, I'm gonna walk over to him, kiss him on the cheek, slip to the side, and hit him with the hook . . . Not really," he added. "George is a good man. He came from a place that's just as hard as the place I came from. And he could fight."

Then Joe uttered a thought that isn't often heard from him. "Muhammad could fight too."

I thought back to Hugh McIlvanney's words: "Mentioning nobility in connection with boxing is chancy, but exposure to men like Joe Frazier encourages such boldness."

Now Joe was rooted in the past. "That night at Madison Square Garden," he reminisced. "Fifteenth round when I put Ali down. A fight like that. I stood where no one else ever stood."

The conversation segued to Joe's childhood. "I grew up fast," he recalled. "I became a man early, so there wasn't much time for games. But I played a little baseball around the time I was twelve, thirteen years old. My position was catcher. I was always afraid the ball would tip off the bat, come up fast, and hit me in the face. I liked the hitting part of the game more."

And we talked about the music we'd listened to when we were young. Elvis Presley, Little Richard, the Motown revolution.

"Don't forget Fats Domino," Joe offered. And he began to sing.

"I found my thrill . . . on Blueberry Hill . . ."

I joined in.

"On Blueberry Hill . . . when I found you . . ."

Neither of us knew all the words. But we muddled through the wind in the willow, love's sweet melody, and all of those vows we made that were never to be.

In everyone's life, there are moments that have no meaning to the world at large but are special to the person who experienced them. I'll always smile when I think back on sitting with Joe Frazier and singing Blueberry Hill.

* * *

Every now and then, I get put in my place. Several hours after my conversation with Joe Frazier, I was in Kelly Pavlik's dressing room as cutman Miguel Diaz readied the tools of his trade.

"I got water, ice, Q-tips, gauze . . ."

The list went on. But there was no mention of an Enswell.

"Do you have an Enswell?" I queried.

"Mr. Hauser," Miguel countered, summoning up of all the righteous indignation that he could muster. "Do you have paper and a pen with you?"

* * *

When fans buy tickets for an intelligently-run sporting event, they're told what time the competition will start. But that's rarely the case in boxing, where the starting time for the first fight on most cards is shrouded in mystery. Indeed, there are times (such as the Joe Calzaghe vs. Roy Jones card at Madison Square Garden) when the first fight starts before the doors have been opened to the paying public.

Can you imagine buying tickets for an NBA basketball game and not being allowed into the arena until after the start of the first quarter?

I didn't think so.

* * *

Add Ringside at Richburg by Andrew R. English (Gateway Press) to the historical chronicles of John L. Sullivan. The focus of this slender volume is on boxing's last bare-knuckle heavyweight championship fight; the July 8, 1889, encounter between Sullivan and Jake Kilrain. English captures the moment. And his recounting of the chaotic train rides between New Orleans and Richburg (where the battle was contested) before and after the fight is particularly entertaining.

* * *

Like a lot of writers, I get emails from readers on a regular basis. Some of them are particularly thought-provoking. Thus, I pass along the thoughts of Benjamin Barrientes (a playwright and boxing fan who lives in San Antonio). Benjamin was considering courage and wrote, "I was very impressed by Israel Vasquez when he stopped his participation in the first Vazquez-Marquez fight. This was an amazing move given the cultural yoke of 'machismo' that is cultivated in some circles. Many fighters have taken unnecessary punishment because of their concept of 'machismo'. Vasquez lived to fight another day and reclaimed his title by beating Rafael Marquez twice. Forging a 'Nuevo Machismo' is not going to be easy. But the demands of the fight game need to be examined."

Let the debate begin.

* * *

Wladimir Klitschko condemned Nikolay Valuev's choice of Evander Holyfield as an opponent for the WBA beltholder's December 20th title defense. "It's horrible," Wladimir said. "It's nothing but using Holyfield's name."

For the record, Valuev also expressed doubts about the Holyfield match, saying, "I am seriously concerned about this boxer. He was a great champion, but his time has passed. To tell the truth, I do not have other options. But I think that this fight it is not such a good reflection of my image."

Or of boxing's. I didn't see the fight. But I gather that the decision in Valuev's favor was, shall we say, unfortunate.

Meanwhile, Klitschko's outrage would have been more credible if he hadn't faced a badly faded Hasim Rahman in his own December 13th title defense with 41-year-old Riddick Bowe on the undercard.

* * *

A final note on the heavyweight front –

One hundred years ago (on December 26, 1908), Jack Johnson won the heavyweight championship of the world by knocking out Tommy Burns in Sydney, Australia. Papa Jack's victory led to a "crisis" in boxing and controversy that was never fully resolved.

Times change. Now the United States has an African-American president-elect.


Thomas Hauser can be reached by e-mail at thauser@rcn.com. His most recent book ("The Boxing Scene") has just been published by Temple University Press.