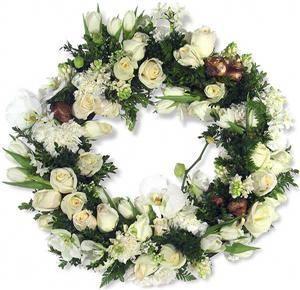 By Thomas Hauser

I've lost a good friend. Dave Wolf died in his sleep last night.

When I say "good friend," I mean it.

I met Dave in 1984 when I was researching a book about the sport and business of boxing. Dave was managing Ray Mancini. He did it as well as any manager ever represented a fighter.

On first impression, Dave struck me as passive-aggressive and anti-social. He was also one of the smartest people I'd ever met.

We crossed paths again in 1989. I'd begun writing Muhammad Ali: His Life and Times. Dave had been in Joe Frazier's camp for the three Ali-Frazier fights. He came to my apartment for an interview, much of which was later incorporated in the book.

That was the extent of our relationship. We lived eight blocks apart on the west side of Manhattan, but never saw each other on the street. Occasionally, but not often, I'd run into him at fights. Once or twice, I telephoned to ask a question about something I was writing. Dave never picked up the phone. All I'd hear was a recorded voice: "You have reached the office of David Wolf. At the sound of the tone, please leave a message."

There was no "hello" on the tape. And no promise to call back (he rarely did). So I watched from a distance as Dave continued to work his magic for Donny LaLonde (manuevering him to a huge payday against Sugar Ray Leonard) and a handful of other fighters. In the mid-1990s, he dropped out of the boxing scene.

In October 2006, Dave telephoned me. I'd just written my annual "More Important Than Boxing" article for Secondsout, railing against the abuses of George Bush and the Republican-controlled Congress.

"I loved the article," Dave said. "I keep current by reading as much as I can about boxing. Although I'm loath to admit it; in the grand scheme of things, politics is more important than boxing."

I asked if he wanted to have lunch sometime. To my surprise, he did.

Several days later, we met at a diner. Dave looked much older than I'd remembered him. It was more than the passage of time. He'd been battling leukemia and other ailments for a dozen years. We talked over lunch for two hours, mostly about boxing. The rage in him that once bubbled close to the surface had been replaced by warmth.

Thereafter, we had lunch once a week almost every week. We exchanged confidences and got to know each other well. Much of Dave's past anger, he confided, stemmed from the fact that he hadn't learned to read in a meaningful way until the age of twelve and thus had been labeled "dumb."

That made his later accomplishments as an assistant sports editor for Life Magazine and his authorship of Foul (one of the best sports books ever written) all the more remarkable. His one real professional disappointment was that the book he'd hoped to write about Joe Frazier was never completed because of issues involving editorial control.

I also learned that Dave was a creature of habit. In restaurants, he always sat facing the door. At our lunches, he always ordered an omelet. One time, Showtime boxing commentator Steve Albert joined us and we varied our routine by going to a pizzeria. "This man would like an omelet pizza," Steve advised the waitress.

There are a handful of people who can talk knowledgeably, endlessly, and in a thoroughly entertaining way about boxing. It's in their blood. They love it. Dave was one of them. Once, I was sitting with Bruce Trampler (another member of that fraternity). Dave's name came up.

"Let me tell you a story," Bruce said. He proceeded to recount what a pain in the ass Dave had been when Ray Mancini fought Alexis Arguello in Atlantic City on a Top Rank card. Arguello was the champion, so Mancini would have to enter the ring first. Dave didn't want Ray to cool off after warming up in the dressing room. So he measured the distance from Arguello's dressing room to the ring; timed how long it would take Alexis to make his ring-walk; and told Bob Arum that, if Arguello wasn't in the ring within a given number of seconds after Ray, he'd take Mancini back to the dressing room to warm up again (which, of course, would throw the television schedule into chaos).

"Dave meant it," Trampler reminisced. "And we knew he was crazy enough do it. Arguello got to the ring ontime."

Moments later, Arum joined our conversation. "Tom and I were just talking about Dave Wolf," Trampler informed him.

"Oy!" Arum blurted out. "Let me tell you a story."

And he told me the exact same story about Mancini and Arguello.

Dave was quite pleased when I reported back to him. "I always felt that I was at a disadvantage when I negotiated with Arum," he confessed. "I couldn't shake the feeling that Bob was smarter than I was and knew more about promoter-boxer contracts than I did. So whenever Bob asked for something in a negotiation, I figured it was valuable because he wanted it and I'd fight with him about it."

Dave had as full an appreciation of boxing and its traditions as any person I've known.

My lunches with him became part of the fabric of my life.

I've known for a long time that I've been blessed with an extraordinary group of friends. Dave was one of them. As I write this, tears are streaming down my face because he's gone.


Thomas Hauser can be reached by email at thauser@rcn.com.