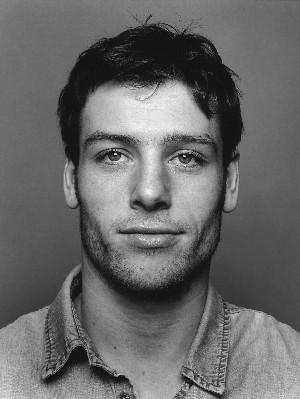 John Duddy: photo by Holger Keifel

By Thomas Hauser

John Duddy sat on a chair in dressing room #5 at Madison Square Garden and bowed his head. An hour earlier, he'd been on the same chair, readying to do battle against a club fighter named Walid Smichet, who'd been chosen in the belief that his style and limited ring skills would make Duddy look good. Their fight was presumed to be the final step on the journey to a lucrative match-up between John and middleweight champion Kelly Pavlik.

Now Duddy looked as though a biker gang had stomped on his face. Both of his eyelids had been ripped open. There was another cut beneath his left eye. "I'm sorry," he said. "I let a lot of people, including myself, down tonight."

Duddy has the makings of a fantasy fighter. He's smart, well-spoken, and movie-star handsome. When he steps into the ring, women fear for his safety and wish there were a way they could help protect him. He's famous enough now that fans intrude upon private moments more often than he'd like. But he has a kind word for everyone who approaches him. As Jack McGowan wrote in the Belfast Telegraph last year, "Duddy, Derry born and bred, is riding a magic carousel. He's impulsive, high-spirited, and a risk-taker; Irish-handsome and Irish exciting."

Every Duddy fight is an event. His personality and action-packed ring style make him a highly marketable fighter. John himself says, "When I fight, there's lots of action in the ring, and lots of singing and drinking outside it." But while others party, the fighter gets hit. Duddy is the one who walks through the crowd, up the steps, and into the ring to engage in dangerous and potentially lethal combat.

"Boxing is a serious business," Duddy observes. "When it comes to boxing, I don't play games." Nor does he cut corners, complain, or lie. Not to himself and not to anyone else. That was clear in September 2006, when he prevailed in a brutal twelve-round war against veteran Yory Boy Campas. John never complained to referee Hubert Earl about Campas's tactics, which included low blows, hitting on the break, and pushing John's head down while punching at the same time.

"When a fighter complains," Duddy said in his dressing room after that bout, "all it means is he doesn't want to fight."

Then John was asked about a trip Campas took to the canvas that the referee had ruled a slip.

"It was a knockdown," Harry Keitt (Duddy's trainer at the time) interjected. "I saw it."

"I saw it better," John said. "He was on the way down when my glove brushed against him. It was a slip."

The victory over Campas was one more triumph in a career that was on an upward arc. It moved John's record to 18-and-0 with 15 knockouts. But there was a problem. While Duddy was winning convincingly at the club fight level, he lacked imagination in his attack. He was predictable with too few surprises for opponents. And his defense was flawed.

Defensively, John didn't move his head enough or bend enough at the knees. When he retreated, he tended to move straight back while standing straight up. Too often, he carried his hands low. Clan Duddy was aware of the flaws. "I know that I still have a lot to learn," John said. But he didn't seem to be learning it. And inevitably, attention focussed on trainer Harry Keitt.

On March 16, 2007 (St. Patrick's Day eve), Duddy won a technical decision over Anthony Bonsante in a fight that was cut short when Bonsante was badly cut by an accidental clash of heads. Once again, John had been hit too much. Several days later, Eddie McLoughlin (Duddy's promoter) discussed the matter with his brother, Anthony McLoughlin (John's manager), matchmaker Jim Borzell, and former featherweight champion Barry McGuigan (a hero in the Duddy household when John was growing up). Then Eddie broached the issue directly with John, who agreed to consider a change in trainers. For one week, Duddy worked with Don Turner (who trained Evander Holyfield for sixteen fights over the course of nine years). Then he went back to Keitt.

"Everybody has their opinion," John said at the time. "But I've got to do what's right for me; not what other people think is good for me. I've tried what was offered and what other people suggested. Now I'm going back to what I want to do. I'm the one who's getting in the ring and doing it."

An uninspiring ten-round decision over Dupree Strickland followed. Three days later (on May 21, 2007), Duddy met again with the McLoughlins, who pressed for a change in trainers. Finally, John agreed. Eddie offered to break the news to Keitt, and Duddy said, no, he'd do it himself. John told Harry the next day in a face-to-face meeting at Gleason's Gym.

"It's one of the hardest decisions I've had to make in my life," Duddy said afterward. "I should have been putting on a better display in the last two fights. I need to reinvigorate myself. I wasn't doing Harry justice. He was a fantastic coach. I was letting Harry down with my performance."

"Maybe John doesn't have it in him to get to the next level," Eddie McLoughlin added. "But I think Harry has taken him as far as he can. I would say that Harry took John from a 'C' fighter to a 'B' fighter, and I honestly think he took him there about four fights ago. I don't think John has improved since then. No disrespect to Harry," McLoughlin continued. "Maybe Harry is doing the job right and John simply hasn't been responding. Either way, it doesn't look as though John and Harry can make it to the top as a team. We could always keep Harry and cut John loose, but that wouldn't leave us with much, would it?"

In June 2007, Duddy began training with Don Turner on a fulltime basis. Having fought all of his previous professional fights in the United States, he returned to Ireland and scored knockout victories over Alessio Furlan and Prince Arron. In December 2007, he was matched against Howard Eastman. Many observers considered the fight an unnecessary risk. The 37-year-old Eastman had seen better days, but is an experienced boxer who'd gone the distance with Bernard Hopkins and won 42 of 47 bouts. Duddy prevailed on a ten-round decision.

The victories were mounting; 23 in a row. Now even Duddy's detractors conceded, "Yes; John can fight a bit." The plan was to match him against middleweight champion Kelly Pavlik at Madison Square Garden on June 7, 2008. John's purse for that fight was a subject of ongoing negotiation. But whatever the amount, it would be a lot of money.

The final step was a tune-up bout against Walid Smichet on the undercard of Wladimir Klitschko vs. Sultan Ibragimov at Madison Square Garden on February 23rd. In the dressing room prior to facing Smichet, Duddy was quiet and self-contained. He rarely talks in the hours before battle.

"I've heard a lot about you," a well-wisher who'd been granted brief access told him.

"I hope it's all good," Duddy responded. Then he retreated into his own thoughts; not wanting to be rude but focusing on the perils ahead.

Meanwhile, at ringside, negotiations for Pavlik-Duddy were moving forward. Eddie McLoughlin had originally demanded $2,000,000 on behalf of Clan Duddy. Bob Arum (Pavlik's promoter) had countered with an offer of $1,000,000. For weeks, both sides had held firm. Now the two promoters were sitting several rows apart. As the undercard progressed, Jim Borzell ran back and forth, relaying offers and counteroffers. Arum raised his bid to $1,200,000. McLoughlin instructed Borzell to aim for $1,500,000. Thirty minutes before John stepped into the ring to face Smichet, they settled on $1,450,000.

At roughly the same time, a bagpiper in Irish ceremonial garb asked Duddy if there was any particular music he'd like played during his ring walk.

John shook his head. "It doesn't matter. I don't hear it anyway."

For where Duddy should be in his career right now, the fight against Smichet was his worst performance ever. He got hit all night and the blows were solid. Walid swung from the heels and connected with punches that should never have landed. It was entertaining, but John is supposed to fight like a professional boxer, not a bar-room brawler.

As the fight evolved, Duddy began to box more and slug less. But basically, he was there to be hit, and it wasn't a pretty sight. He landed more punches than Smichet; but the heavier, more damaging blows (and there were a lot of them) belonged to Walid.

Duddy had never received a gift decision before, but one could argue that this was a present. Judge Frank Lombardi scored the bout even at 95-95. John McKaie and Don Trella were inexplicibly generous, each scoring 98-92 in John's favor. One could make a case for 96-94 Duddy victory. 98-92 was beyond the pale of reason. Even some of the Irish fans in attendance booed the decision.

The aftermath of the fight was an odd counterpoint to Duddy's 2006 battle against Yory Boy Campas. That night, the veteran had exposed John's flaws, rocking him with punches from all angles and ripping open a horrible gash above his left eye. It was a bloody war with each fighter standing his ground. Duddy won the decision, and deservedly so. Afterward, in his dressing room, he was euphoric. "I'm under no illusions," he said at the time. "I got hit a lot; I have a lot to learn." But his eyes had sparkled and he seemed exhilarated by it all. "This is what boxing is all about," he'd said. "This was more than I've ever experienced. It was one of the best personal experiences I've had in my life."

There was no such joy after Duddy-Smichet. Once again, John's eyelids had been ripped open. The cut on his left eyelid was a horrible gash that required 22 stitches to close. It was in the same place as the cut sustained in the Campas fight; only this wound was longer, wider, and deeper. The slice on his right eyelid needed another ten stitches.

Duddy is a harsh self-critic, and he was brutally honest in appraising his work. "I didn't fight like a professional tonight," he told the members of his team who'd gathered around him. "I fought with my heart instead of my head. I got the win. A bad win is better than a good loss, but it was a step backward. Kelly Pavlik will be laughing after he sees this one. It was a mediocre performance, and I should get mediocre ratings for it. I'm very disappointed in myself."

John took a deep breath and let it out slowly. "I'm a better fighter than this," he said. "But boxing is an unforgiving sport."

A few tears mingled with the blood that seeped from the cuts above his eyes.

Putting matters in perspective, the Smichet fight exacted a heavy toll on Duddy. The first hurt is physical. John was cut badly and will be out of action for five to six months while his wounds heal. Also, he was hit 220 times by a professional fighter and many of those blows were hard punches to the head. As a matter of health, he simply can't keep getting hit like that.

Second, there has been a significant financial loss. John won the fight on the judges' scorecards. He remains marketable. Bob Arum still wants to promote Pavlik-Duddy later this year. But the $1,450,000 payday slated for June 7th at Madison Square Garden is gone, and no one knows what the future holds.

"It's not over by a long shot," Eddie McLoughlin says. But in the next breath, McLoughlin acknowledges, "John needs another nice performance before he fights for the title to make it a more credible fight for the fans."

That leads to the third hurt. Being game is different from being good. One bad fight shouldn't define Duddy's career or dictate the rest of it. But February 23rd was the most discouraging night of his professional career and it raised doubts as to how good he can be.

The positive view is that John fought stupidly against Smichet in the early rounds, got caught up in a brawl, took too many punches, and eventually wised up enough to box his way to a decision. The negative view is that he fought like a club fighter and won't be competitive at a world-class level.

There's no doubt that Duddy has a good chin. But it doesn't matter how good a fighter's chin is. If he takes multiple punches flush on the jaw from opponents like Kelly Pavlik and Arthur Abraham, he'll be knocked out.