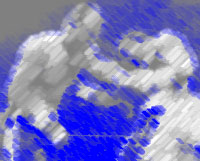 By Thomas Hauser: Boxing is a mess. Imagine if every National Football League match-up and Major League Baseball game were contested under different rules with different officials and different governing standards depending on the state in which the game is played.

That's where the sweet science is today. And the chaos is most evident and most dangerous with regard to medical issues as they pertain to fighters. Now an organization called the American Association of Professional Ringside Physicians is seeking a voice in the sport.

The AAPRP is largely the creation of Michael Schwartz. Schwartz was born in Brooklyn in 1961 and grew up on Long Island. He went to college at Stony Brook and medical school at the New York College of Osteopathic Medicine. He now lives in Connecticut and practices general internal medicine.

Schwartz was a boxing fan as a boy and fell in love with the sport during the Ali-Frazier-Foreman era. He began working amateur fight cards in the Nutmeg State in 1991. Soon after, he moved to the pros. In 1997, he founded the AAPRP.

"I'd been working in boxing for six years," Schwartz recalls. "And I realized that there was no real flow of information from one jurisdiction to another. I didn't even know my counterparts in New York. So I decided to create an organization that would develop medical protocols and guidelines aimed at ensuring the safety and protection of professional boxers."

Schwartz is both president and chairman of the AAPRP. In his words, all of the group's officers are "volunteers" and the first election will take place "on a date to be determined later this year." He says that he has spent $40,000 of his own money to found and guide the organization and devotes three to four hours a day to that task. He estimates that there are between 400 and 450 approved ring physicians in the United States and that three-quarters of them belong to the AAPRP.

Both Tim Leuckenhoff and Greg Sirb (the present and past presidents of the Association of Boxing Commissions) say that they regard the AAPRP as a trade association for doctors; not a quasi-governmental body. But that hasn't stopped the organization from aggressively promoting itself, and this promotion has rubbed some people the wrong way.

Critics claim that many of the awards bestowed by the AAPRP have been calculated to generate publicity and political favors. Boxing guru Charles Jay made that point two years ago when he sent an open letter to Schwartz questioning the choice of Tim Leuckenhoff as "administrator of the year" and the presentation of a special award for "outstanding contribution to boxing" to Senator John McCain.

"You and I both know the rationale behind your choices, don't we?" wrote Jay. "You want control of the nationwide medical databank that would be established if the United States Boxing Administration were to come into existence. You want to be empowered with controlling the process by which ringside physicians are certified and trained. You have heretofore been unsuccessful in those pursuits, and apparently you feel you can't get there without the approval of McCain's office and at least some cooperation with Lueckenhoff and the ABC. So let's be perfectly honest, shall we? The 'awards' you give out are, in essence, for the sake of political expediency, are they not? Yours is just one more organization that is engaged in the practice of selling yourselves out for the sake of politics."

More recently, the selection of Florida physician Allan Fields as 2004 "ringside physician of the year" was seen by some as motivated by a desire to sell tickets to the AAPRP's annual awards banquet, which was held in Fields's home state of Florida. And the designatation of Robert Cantu as "distinguished educator of the year" looked like an attempt by the AAPRP to insert itself into Joe Mesi's high-profile effort to lift the suspension imposed on him by the Nevada State Athletic Commission. More on Mesi later in this article.

Schwartz defends his modus operandi, saying, "In boxing, you have to be aggressive to get things done." He's equally forceful in defending the AAPRP and the doctors it represents on a host of economic issues.

The AAPRP is a not-for-profit corporation. Schwartz says that the organization breaks even on its annual convention and that its only other source of income is a $125 annual membership fee. But many of the issues facing ring doctors today have economic roots, and some raise the spectre of conflicts of interest.

Being a ring doctor is not a ticket to wealth. In New York, the fee for fight night is based on the live gate and ranges from $500 down to $175. In California, there's a sliding pay scale based on the live gate plus the television license fee with a $400 cap and a minimum of $200. Payment in Nevada is keyed to fight-night responsibilities and the magnitude of the fight. The lead doctor on a big fight in Nevada gets $750 and the number-two doctor receives $650. Doctors who work in back in the dressing rooms get less. For small shows, the minimum is $200.

Then there's the issue of medical malpractice insurance. In some jurisdictions, ring doctors work fights as an agent of the state and are covered by the state athletic commission. But in other jurisdictions, the doctors are present on fight night as private physicians and are thus vulnerable. Some doctors are affiliated with hospitals that incorporate ring duties into their insurance policies. But other doctors have no such protection, and more and more individual medical malpractice insurance policies are specifically excluding coverage for sports supervision.

Thus, Schwartz says, "It's not about the money." But then he adds, "Right now, the average pay for a ring doctor is a few hundred dollars a night. If you compare that to what judges get for a major fight; they're flown in from around the world, put up in nice hotels, and paid thousands of dollars for writing down tens and nines and a few eights on a piece of paper. The small pay for ring doctors reflects a lack of respect and, for that reason, it bothers me. Referees and judges and sanctioning-body officials all have a role to play. But there are times when the only thing that prevents someone from dying is us."

However, some ring doctors find ways to augment their income from boxing. In New York, where annual physicals are required, ring doctors are paid $75 for each physical they perform on a fighter. A "full physical" lasts roughly twenty minutes. So if a ring doctor performs four physicals at a weigh-in, he receives $300. That's not much, but it's better than nothing. And in a few states, pre-fight testing (as opposed to physicals) offers a bonanza for doctors.

Post-fight treatment can also be profitable. Ron Scott Stevens (chairman of the New York State Athletic Commission) declares, "Our policy in New York is that, on fight night, the ring doctor works for the commission-designated fee and nothing more. If a fighter is stitched up in the dressing room by a commission doctor, it has to be done for free."

But most jurisdictions adhere to a different set of rules. "The responsibility of the ringside physician is to stabilize, not to treat," says Schwartz. "If a fighter breaks his leg, it's not our job to put him in a cast. And if he's cut, it's not our responsibility to suture him up." And Dean Lohuis (acting executive director of the California State Athletic Commission) explains, "In California, the ring doctor is required to walk the fighter back to the dressing room and give a preliminary diagnosis. Then, absent the need for emergency treatment, his responsibility to the state and the fighter ends."

Lohuis might have added, "And the opportunity to make extra money begins."

There are times when a ring doctor approaches a fighter's camp or the promoter after a bout and says, "Your guy needs stitches. I can suture him up for a hundred dollars or you can send him to the hospital and it will cost you four hundred." It's natural for a fighter to want to be sewn up in the dressing room immediately after a fight. Going to the hospital means sitting around an emergency room for three or four hours. So a bargain is struck.

Insurance reimbursement also factors into the process. Promoters in the United States are responsible for purchasing medical insurance for fighters. The required amount varies from a high of $50,000 in California and Nevada to a low of $2,500 in several states.

From the insurance company's point of view, the best of all possible worlds occurs in states where ring doctors perform aftercare in their role as state employees and there's no extra charge. The least desirable situation from a financial perspective occurs in states like Nevada, where fighters are routinely sent to the hospital. Hospital bills are expensive and insurance payouts are higher as a result. The middle ground occurs when the ring doctor handles aftercare himself and the insurance company is billed for it.

For years, Joe Gagliardi was one of the primary agents for the sale of fight-night medical insurance in the United States. "Four or five years ago," says Gagliardi, "we had a problem in California, where some of the doctors were double-dipping. They were getting paid by the promoter or a fighter's manager and the insurance company. We attacked that and cleaned it up pretty well. But you still have a situation where ring doctors in some states submit a lot of charges for insurance coverage for services that ring doctors in other states perform without charge within their official duties."

Why don't the insurance companies complain about this practice?

Because, if they do, more ring doctors will send fighters to the hospital and insurance payouts will increase.

Michael Schwartz defends additional fight-related compensation for ring doctors as long as it's above-board and legal. "Ring physicians are paid so little for what they do," he says, "that you can't ask them to do more without compensation."

But there's an issue here that goes beyond the amount of payment. Unlike doctors in other sports, ring physicians are neutral officials with the authority to directly influence the outcome of contests. And some ring physicians have conflicts of interest that carry the potential to undermine their judgment. They treat fighters as private patients and, on occasion, even work as a second in a fighter's corner. And quite frankly, a manager or promoter might be concerned that, if they don't give pre-or-post-fight business to a particular ring doctor, that doctor might rule against them during the course of a fight.

Tim Leuckenhoff states, "As far as I'm concerned, either you're a ring physician working for the state or you treat fighters as private patients. You can't do both."

That's not a bad rule to follow. As neutral officials, ring physicians should be subject to the same scrutiny and standards as referees and judges.

Let's take an example. Perlman Hicks is a ring doctor in California and the plastic surgeon who did a brilliant job of suturing up Vitali Klitschko after his loss against Lennox Lewis. When Klitschko fought Danny Williams in Las Vegas last year, his promoter (K2 Promotions) hired Hicks at Vitali's request and brought him to Las Vegas as a precautionary measure in case Klitschko was cut.

Should Hicks now work a Klitschko fight (or any K2 card) in California? No matter how honorable he is, one can argue that there would be an inherent conflict of interest.

There's considerable debate in boxing circles over medical economics. Clearly, not everyone agrees with the AAPRP on these issues. But having said that, it's just as clear that there are areas where the AAPRP can perform a valuable service. For example, the AAPRP can improve standards for ringside care by acting as a teaching organization.

"We're all individuals," says Schwartz. "We all do things a little bit differently. But certain things should be standardized in terms of how ring doctors respond during a fight. The most important thing is planning and following the procedures you've planned for each eventuality. It's not enough to be a good doctor. You can't just take a doctor from the local emergency room and put him in the corner for a fight. It's about recognizing little things during the course of a fight; tiny details so, if you see something you don't like, you act on it. And it's about acting in an appropriate way during those horrible moments when it appears as though a fighter might be badly hurt."

Many state athletic commissions don't have adequate training programs for ring doctors. And even in states that do, things sometimes go awry. Schwartz points to the December 4, 2004, fight between Sam Peter and Jeremy Williams as an example. That fight was seen by a national television audience on Showtime, and much has been made of the devastating one-punch knockout scored by Peter. But except for a column by Elisa Harrison, there has been little exploration of what went on in the ring afterward.

"The outcome of the fight was ugly and very scary," Harrison wrote. "Williams got caught flush with one of the most devastating and powerful left hooks I've ever witnessed. He went down hard and was unconscious for what seemed like an eternity. I have some serious concerns over what transpired next."

What transpired next, according to the Showtime tape and reports from observers at ringside, was that Williams started seizing. Normally, a person loses muscle tone when he is unconscious. Immediately after the knockout, Williams had tonic extension of his arms (extreme muscle rigidity) followed by tonic-clonic movements (rhythmic shaking) of his arms and legs. Then, about two minutes later, there was another series of tonic-clonic movements. This is indicative of a seizure.

Referee Toby Gibson stopped the fight at the count of "four" and called the ring doctor (Jeff Davidson) into the ring. Normally, the first thing done under these circumstances is to remove the fallen fighter's mouthpiece to secure an airway. However, both Gibson and Davidson were unable to do so; perhaps because they were unfamiliar with type of mouthpiece that Williams was wearing; one that has to be removed from the back. Finally, two minutes and 52 seconds after the knockout, after Williams regained consciousness and offered assistance, the mouthpiece was removed.

Three minutes and 45 seconds after the knockout, a voice (probably that of Steve Brown, the number-two physician at ringside) was heard on Showtime saying, "Can we get a little oxygen in here?" The referee asked Davidson, "Do you want to bring him [Williams] back down [to the canvas]?" Davidson answered, "No, we're going to get him out of here." Then, as someone with oxygen came closer, Davidson instructed, "No, no, no."

Four minutes after knockout, with Williams still sitting on the canvas, Davidson queried, "Jeremy, do you want to walk or do you want to sit for a minute?"

"Let me sit for a minute," Williams told him.

Eleven-and-a-half minutes after the knockdown, with Williams still sitting on a stool in the ring, Davidson granted an interview to Showtime and advised its viewers that Jeremy "obviously suffered a concussion."

Several days ago, when asked by this writer if Williams had also suffered seizures in the ring, Davidson responded, "That's a good question. There were a lot of people in the ring who shouldn't have been there, so I couldn't see his whole body. There were people who said afterward that his arms and legs were shaking; but I was focussing on his head, which is where the A-B-C's [airway-breathing-circulation] are. And none of the A-B-C's failed him."

Marc Ratner (executive director of the Nevada State Athletic Commission) was at ringside for Peter versus Williams. "Dr. Davidson is an excellent emergency room physician," says Ratner. "He sees head trauma injuries like that, and worse, all the time. From a medical standpoint, I'm confident that everything was done properly."

But Michael Schwartz is less certain. "If I was at ringside," says Schwartz, "I'd have been in the ring with a neurologist within five seconds. One of us would have stabilized the neck, removed the mouthpiece, and secured an airway. The neurologist would have done a quick check of pupilary response. And once the seizures began, without question, we would have administered oxygen. There's no downside to administering oxygen. Absolutely, oxygen should have been administered here. Within five minutes, we would have had the fighter in a neck collar and on a flat board and been carrying him to a stretcher."

"Look," Schwartz continues. "As far as I'm concerned, if a fighter is seizing or unconscious for thirty seconds -- and here it was both -- the EMTs are on the way. You don't know what damage has been done or is occurring in the brain. So you don't wait around to see if, well, maybe he's a little better; let's wait and see. And in my opinion, a fighter who has been unconscious and suffered seizures should not walk out of the ring. I know it's embarrassing for a fighter to be carried out of the ring on a stretcher with the crowd watching and photographers taking pictures. But the downside to not taking every precaution is that the fighter could die. Most of the time, he's okay. But if things go wrong, the fighter could die. Just because a fighter is alive and well after a knockout doesn't mean that he has been cared for properly. And the ring doctor had no business being interviewed on television until he was done with the entire process and the fighter was safely in his dressing room or on the way to the hospital."

Fortunately, Jeremy Williams appears to have recovered well from the knockout. "I'm fine now," he said in mid-January. "I went to my own doctor for a follow-up exam and all the tests came back okay. Everyone at the Nevada Commission was nice to me. They followed up with telephone calls to see if I was all right, and I can't complain about the treatment I got because everything worked out fine."

But then Williams added an interesting thought. "I'm a trained medic," he noted. "I took some courses two years ago. I love medicine; it amazes me. After boxing, I plan on being a paramedic. And from what I know, maybe they should have given me oxygen and immobilized my head and neck in the ring. If something more had been done in the ring for me for precautionary reasons, I wouldn't have had a problem with it."

Also, there's one very disturbing element to Williams's aftercare. Six weeks after the fight, he said that no one had told him he'd suffered seizures in the ring.

Williams plans on fighting again. "All my boxing people say 'keep boxing,'" he reports. "And I want to be a champion, so I'm going down to cruiserweight. Right now, I'm working on getting my weight down. I won't spar for a while; but when it's time, I'll be in the ring again. Obviously, losing a fight in that manner is the worst way to lose. But I'm going to be the best cruiserweight champion ever."

Following the knockout, Williams was suspended by the Nevada State Athletic Commission for sixty days with the requirement that he get the approval of a neurologist before resuming his ring career. Had the suspension simply been for sixty days, it would terminate automatically. However, because of the neurological requirement, it can only be lifted by an affirmative act of the NSAC. One hopes that the commission will examine the matter carefully before acting.

Michael Schwartz makes the point that the case of Jeremy Williams emphasizes the need for uniform procedures and standards of treatment. For example, he asks, "If the ring doctor in charge couldn't see that the fighter was seizing, why wasn't someone else in place to immediately bring it to his attention?"

And keep in mind, from a medical standpoint, the Nevada State Athletic Commission is one of the best-run commissions in the country. Watching Roy Jones stretched out on the canvas after his brutal knockout loss at the hands of Glencoffe Johnson in Tennessee, many people wished that the drama was unfolding in Nevada so Jones would be properly cared for.

The AAPRP can also make a significant contribution to boxing by pressing for a national medical databank. An advocacy group for ring physicians shouldn't control the system. But as Greg Sirb notes, "Boxing desperately needs a national medical databank for fighters. Right now," Sirb elaborates, "there's a different data base for each state and Native American jurisdiction, and it's total chaos. Fighters come in and say they've had a particular test and it's, 'When did you take it? I don't know. Where did you take it? I'm not sure; maybe California.' So you try to track it down, but the commission office in California is closed or whoever is in charge of their medical records is out for the week. You should be able to press a button on a computer and get what you need instead of making dozens of telephone calls for each fight card. And a national medical databank would cut down on phony medicals, which are still a problem."

The AAPRP also has the potential to become a force for good by lobbying in favor of uniform pre-fight testing and one set of criteria regarding which fighters should, and should not, be allowed to fight.

Pre-fight medical testing is expensive and nobody wants to pay for it, but it has to be done. And right now, the variation in requirements from state to state is a disgrace. For example, New York's pre-fight medical requirements include a physical examination, an MRI, an EKG, a dilated-eye exam, and tests for AIDS, hepatitis B, and hepatitis C. But some states require only a general physical examination.

"I hear all sorts of excuses from some commissions as to why proper pre-fight testing can't be done," Schwartz says. "It's too expensive. They can't afford it. It would require an act of the state legislature or a change in their regulatory code. In my view, pre-fight medical tests should be paid for by a federal commission and there should be approved medical centers in each state where fighters can go for the tests. And say what you want; without a strong federal commission dictating minimum medical requirements, standardized pre-fight testing will never happen."

As for which fighters should be allowed to step into the ring, Schwartz observes, "Right now, each state has a different set of standards, and it's a problem. Riddick Bowe is allowed to fight in some jurisdictions and not in others. As a kid, I used to love going to the annual "Old-Timers" game at Yankee Stadium. The problem with old-timers competing in boxing is that someone can die. If Riddick Bowe applied for a license to fight in a jurisdiction where I was in charge, I'd turn him down. And I applaud the stand that the New York State Athletic Commission took with regard to Evander Holyfield. It would be great if the ABC found a way to standardize these things, but it hasn't and it won't. The only way to do it is through a federal commission with teeth."

There are many examples of the vagaries of fate regarding the state-by-state variation in medical standards. But none is more telling than the case of Joe Mesi.

As virtually everyone in boxing now knows, Mesi suffered at least one subdural hematoma (bleeding on the surface of his brain) as a consequence of his March 13, 2004, fight against Vassiliy Jirov in Las Vegas. After the bout, he complained of a headache and said he couldn't remember the last two rounds of the fight. Then, at the post-fight press conference, he declared, "I got hit on the back of the head. The back of my head is killing me. The last two rounds were a wash. I don't have any recollection of the last round-and-a-half."

"After a fight," says Michael Schwartz, "if a kid has a headache, we watch him a bit. Then, if the headache is preoccupying him or if he has a headache and can't remember what happened during the fight, we get him scanned."

That didn't happen with Joe Mesi. Jeff Davidson, who was the doctor assigned to Mesi's dressing room, recalls, "I was present in Joe's dressing room after the fight. At no time did he indicate that he wanted to go to the emergency room or give any indication that he needed to go. I asked if he was experiencing any problems. He said he was hurt on the spot of his head where he got hit, but he never complained of a headache, nausea, dizziness, neck pain, eye problems. All I can tell you is what he told me when we were together in that room. I can only say that I spoke to Joe Mesi and his camp for twenty minutes plus, and he had none of those symptoms."

If Mesi had been sent to the hospital for an MRI on fight night, the subdural hematoma would have been discovered and treated immediately and a lot of the subterfuge that followed would never have occurred. Be that as it may; Stuart Campbell (the attorney who represents Mesi in his dealings with the Nevada commission) says that he has no criticism of the way commission doctors handled the situation on fight night. However, Campbell has been at odds with the NSAC on other issues.

Section 467.017(3) of the Nevada Administrative Code states, "The commission will not issue or renew a license to engage in unarmed combat to an applicant who has suffered a cerebral hemorrhage." In addition, Section 467.562 (1) of the code declares, "A licensee who is determined by the examining physician to be unfit to compete must be suspended until it is shown that he is fit for further competition."

Mesi has been indefinitely suspended by the NSAC pursuant to these provisions. At first, his representatives denied that he had suffered a cerebral hematoma. Then, after the results of five post-fight MRIs were leaked to the media, Team Mesi acknowledged that there had been "a little bleed." Meanwhile, the Mesi camp refused to comply with a commission demand that it produce all medical documents generated subsequent to the Jirov fight, a list of all doctors with whom Mesi consulted, and an affidavit stating that the submission was complete.

In most instances, when a fighter is suspended by one state, he's free to fight in another jurisdiction. The one type of suspension that, under the Muhammad Ali Boxing Reform Act, must be honored by all ABC jurisdictions is a medical suspension. Thus, with the Nevada commission holding firm, the Mesi camp relented and sent what it says are all of the required documents to the NSAC. In all likelihood, the commission's Medical Advisory Board (consisting of Margaret Goodman, Albert Capanna, Todd Chapman, Anthony Pollard, and Jeff Parker) will hold a hearing in late February and make a recommendation regarding whether or not Mesi should be licensed to fight. Then the five members of the commission (Raymond Avansino, John Bailey, Flip Homansky, Joe Brown, and Tony Alamo Jr) will vote on the matter.

In addition to exploring various legal theories and gathering medical evidence, the Mesi camp has mounted a massive publicity campaign on its fighter's behalf. On January 11, 2004, the City of Buffalo Common Council passed a resolution supporting Mesi's efforts to have his suspension lifted. There was a column written by Joe for the Buffalo News, an article in ESPN Magazine featuring a visit by Joe to his mother's grave, a televised segment on Outside The Lines, and more.

In all likelihood, if the Nevada commission refuses to lift Mesi's suspension, a lawsuit will be filed. A related case is already in the New York courts, where Mesi is suing the Physicians Imaging Center of Western New York, two doctors at the center, and the New York State Athletic Commission, alleging that the center improperly released the results of five MRIs to the New York commission without Mesi's consent and that the NYSAC improperly disseminated those records to the media. This, according to the complaint, led to Mesi being damaged by way of "public scorn, humiliation, emotional suffering, financial loss in the nature of decreased endorsement opportunities and/or available purses, suspension of the ability to keep and maintain a boxing license, and other derivative damages."

Even if the law was broken by the release of Mesi's medical records, the legal damages appear to be minimal. Once records are submitted to the Nevada State Athletic Commission and are the subject of a hearing, they become a matter of public record under Nevada law. So the truth would have come out anyway -- unless, of course, it was improperly concealed.

"It's not that we were denied an opportunity to conceal," Donald Chiari (Mesi's attorney) said shortly after the lawsuit was filed. "We were denied the opportunity to present a complete picture. We believe that, because of what happened, not only from the leakage of the information but also what the media did with that information, it has added extra pressure on the [Nevada] commission with respect to any decision they make. You have a situation where medical records were leaked out and disseminated before the Mesis had an opportunity to fully explore the medical condition. We believe that ultimately tainted the public, the media, and maybe even the way the Nevada commission will rule on this case."

Nevada's chief deputy attorney general Keith Kizer is overseeing certain aspects of the Mesi matter for the NSAC. "Right now," says Kizer, "as far as we're concerned, it's a medical issue, not a legal one." Meanwhile, it should be noted that, subsequent to fight night, the commission appears to have dealt with the situation in exemplary fashion. Indeed, John Bailey's handling of the Mesi issue was probably his most important work as chairman.

Bailey's successor, Raymond Avansino, is widely regarded as conscientious and smart. He has a historic opportunity to improve boxing in Nevada, and it's unlikely that he'll turn his back on the medical reforms that have taken place to date in his state.

But the case of Joe Mesi demonstrates the need for uniform medical standards. If Mesi had been injured in any state other than Nevada (or New York), he'd probably be back in the ring by now. In fact, one of the things the Mesi camp has suggested is that the Nevada commission refuse to license Joe but lift his suspension so he would be free to fight elsewhere.

After all, it's not unheard of for a fighter to suffer a subdural hematoma and fight again. Stephan Johnson is believed to have suffered one in an April 14, 1999, loss to Fitz Vanderpool in Toronto and then returned to score victories over Otilio Villarreal and Calvin Moody. Of course, in his third fight back, Johnson was knocked out by Paul Vaden on November 20, 1999, and died several days later without regaining consciousness.

And then there's light-heavyweight Robert Muhammad, who suffered a subdural hematoma after being knocked out by Marlon Hayes in September 1999. Muhammad was suspended for 18 months but was then allowed to return to the ring. He has lost 21 of his last 22 fights in North Carolina, South Carolina, Florida, Mississippi, and Georgia.

Michael Schwartz is ambivalent about allowing Joe Mesi to return to the ring. The fact that the AAPRP honored Robert Cantu as a "distinguished educator" at its most recent convention was seen by some as endorsing the fighter's position, given the fact that Cantu has been retained by Mesi to testify as an expert witness before the Nevada commission. Still, Schwartz has reservations. "To make a decision," he says, "I'd need more information. But based on what I know today, I probably wouldn't let Joe Mesi fight. You don't want to end a young man's career and take away his ability to earn a living. But either you have standards as to when fighters should be medically allowed to fight or you don't."

The issue, like so many others in boxing, boils down to whether fighters are guided by high standards of medical care or the lowest common denominator. When boxing is run right, it's a scary sport. When it's run wrong, the risks become unacceptable.

Meanwhile, despite the imperfection of his creation, Michael Schwartz has done a huge amount of work forming an organization that never existed before. If ring doctors can fix their own little part of the boxing world, they will have made an enormous contribution to the sport.


Thomas Hauser can be reached by email at thauser@rcn.com.