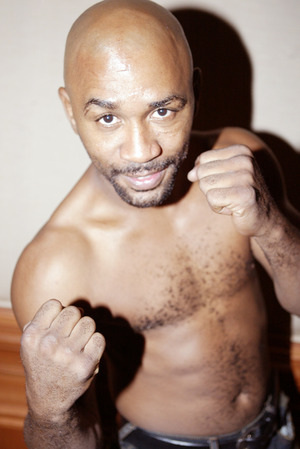 Joel Casamayor defected from Cuba

By Dave McKee: Cuba has banned professional boxing, and all professional sport, since 1962. The impact on Cuban boxers is profound. The ban helped create an environment that has produced many of the greatest amateur boxers in the history of the sport. Sadly, it has also placed significant pressure on those boxers who entertain dreams of world championships as professional fighters. This pressure comes in the form of a devastating question: Is the chance for professional glory (and financial reward) worth the strong probability that the defecting fighter will never see all or part of his family again? This question is further complicated by fears of reprisals by the communist government against defectors and their loved ones.

Sometimes the poor treatment begins before a boxer commits the crime of defecting. Joel Casamayor was awarded a bicycle by Fidel Castro for his gold medal performance in the 1992 Olympic Games. After defecting he soothed any wound to his pride by winning world super featherweight and world lightweight championships. Recent defector Rances Barthelemy, who has a professional record of 13-0, with 10 KOs, gave up a chance to fight in the 2008 Olympics in Beijing when he fled. He cited poor treatment of his older brother Yan, who was poorly treated in Cuba after bringing home gold in 2004. Yan also defected. He is one of five gold medalists from the 2004 Olympics to seek asylum.

Not all who attempt an escape are successful. Guillermo Rigondeaux, who won the bantamweight gold medal in the 2000 and 2004 Olympic Games, was captured while attempting to defect with his Pan-American Games teammate, Erislandy Lara in 2007. Castro reportedly had their cars and homes confiscated. Rigondeaux was removed from the Cuban boxing team. Both subsequently managed to defect, but the episode illustrates the very real reprisals to be expected for ignoring the edicts of the communist government.

Boxers do not hold a monopoly on defections. Boxing coach Mariano Leyva escaped by car from the 1996 Olympics in Atlanta. He expressed some worry about his family and cited ill treatment by Cuban boxing officials for his decision.
Faced with so much loss of boxing talent in recent years, and with the replacement of Fidel Castro with his brother Raúl, Cuba could consider loosening restrictions on professional boxing. In 2008 William Dettloff, writing for ESPN.com, quoted Luis DeCubas as saying, "For now it's going to stay the same, but eventually it will ease up". DeCubas handles promotional operations in the U.S. for Arena Box Promotions. He boldly declared to Dettloff that a complete lifting of Cuba's ban would "save professional boxing." He paints a picture of 300 quality fighters from all divisions assaulting the professional ranks. If even a percentage of that number were successful, the sport of boxing would be elevated and Cuba could still claim its fighters as beacons of national pride.



One is reminded of the many boxers coming out of former Soviet nations. Many have had success, and the heavyweight division is virtually colonized by them. In the Cuban scenario, the new talent would all hail from a single nation, and they could retain their own sense of national unity rather than transferring loyalty to the U.S. or any number of Latin American states. Families could be kept whole, and fighters would be better assured of helping their loved ones. Optimistic observers may imagine a day when Cuba competes with Mexico for Latin American boxing supremacy. It is a recipe for profit, intrigue and exciting contests.

The implications of lifting the Cuban embargo on professional boxing are far-reaching and impossible to fully predict. The impact in both the amateur and professional versions of the sport would surely be deep. Most important is the effect such freedom would have on fighters themselves. History has shown that the ban hurts boxers and forces them to make unacceptable decisions. Freeing these world class athletes from this burden is alone a compelling argument for change.

August 15, 2011