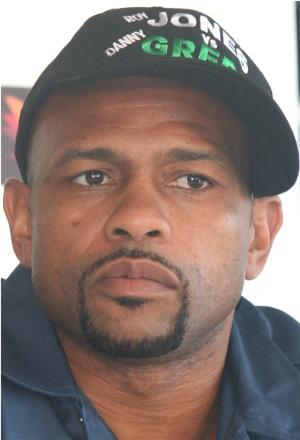 Roy Jones Jr

By Dr. Margaret Goodman: When a past-his-prime Roy Jones Jr. faces Bernard Hopkins at Nevada's Mandalay Bay on April 3rd, there will be lots of blame to go around. But, none bare as much responsibility as the Nevada State Athletic Commission, who will demonstrate they have become a shadow of their former self by licensing Jones to compete.

I am not saying that Hopkins-Jones cannot be an exciting, competitive bout, nor am I saying that Jones can't beat Hopkins. But, Jones' decline in skill speaks for itself!

Nevada, who claims to be the best U.S. commission, has long since forfeited this title. First, their disinterest in improving drug testing standards by clinging to antiquated policies that don't include blood and unannounced between competition testing; secondly, infrequent formal training for their ringside physicians; thirdly, underutilization of the commission's medical advisory board in medical policies and fighter licensure; and lastly, by giving Jones the green light.

A strong athletic commission, one like Nevada use to be, would have had the fortitude to do the right thing. Instead they have become weak. Weak by also licensing Evander Holyfield this week, a great fighter past his prime, and weak when they turned a blind eye and licensed Oliver McCall to fight in 2009. McCall, just arrested for cocaine possession, has run from drug and emotional problems for years - his issues, common knowledge to all in boxing, should have prompted a commission recommend psychiatric assistance and rehab, not a license to box.

On the surface, there might appear to be little difference between Hopkins and Jones: both world champions, both in their forties, Jones with 60 fights, 6 losses and Hopkins with 56 fights, five losses and 1 draw. But, following Jones' brilliant win against John Ruiz in 2003 for the heavyweight championship, he has shown deterioration in his balance and coordination as well as an inability to handle a punch. Why else would he have been so easily stunned and stopped in round 1 against Danny Green last December?

With Holyfield, they used the tried and true technique, "We are just going to license him for one fight." Commission-speak translation: we know the fighter has problems, but we don't want to deal with it right now, and this will absolve us of guilt if he looks bad!

Some of the NSAC members might have wished to license Jones for one bout, but with so much money, publicity and gambling related to the fight, this might not have sat well with anyone, as no one wants to gamble on a bout where there could be concerns regarding either fighter.

When it comes to retirement, the fighter should know when it is time to hang them up - but they seldom do. Others would blame the promoter or the network for forcing such a match-up on the public. But this is why there is a commission. They are the ones to say "no" when no one else can.

Nevada may rationalize the licensure by saying Jones passed his medical tests; he was never completely unconscious against Green; or he is such a great athlete and Bernard is not exactly what he once was, so the match-up makes sense. They might even say that if they hadn't approved the fight, the promoter might have just taken it elsewhere where the ringside supervision would be less experienced. These are great excuses, but excuses none-the less.

MRI scans and an exam with a neurologist are important, but they can't replace, nor should they replace an assessment of a boxer's skill. Yes, this is subjective, but like pornography - you know it when you see it.

But, fitness to box goes way beyond a medical decision. I bet Nevada Senator and Senate Majority Leader Harry Reid, a former amateur boxer, could also pass these tests, but he should be nowhere near the inside of a boxing ring.

I have great respect for Jones. I was one of the ring physicians when he beat Ruiz, but I was also there when he was stopped by Tarver in 2004 and witnessed how long it took him to recover. I also watched his stunning knockout by Glen Johnson four months later, and how scared observers were at the length of time it took Roy to regain consciousness.

I admit it. After many years with the NSAC, there is little that can compare to the pressures exerted to approve a match-up and license a fighter.

When a fighter is licensed to compete - whether it is for one bout or the entire calendar year, it is a green light for them to spar. Sparring means head shots and further exposure to brain damage. No fighter should receive a boxing license unless they prove they are fit to spar. Jones' performances since 2004 have demonstrated the opposite.

There are simple direct ways for commissions to handle these issues.

"I would review old films of the fighter, showing offensive and defensive skills, and compare to his most recent fights," says Flip Homansky, former NSAC Commissioner and Chief Ringside Physician. "In the case of Roy, I would talk to Danny Green. I would make Oscar come in and talk about his blog where he said Roy should no longer fight. I would get Larry Holmes on the phone and ask him why he believes Roy shouldn't fight. Then, I would vote on the information at hand. The only rationalization can be is Nevada wants the fight here. But, do they want to be Texas, or set the standard for safety?"

If the commission can't handle the pressure, they can create a review panel from a large roster comprised of former trainers, fighters, referees and ring physicians along with university-based medical experts in cognitive function. The panel would make recommendations to the NSAC as to whether or not a fighter should be licensed. The group would review the fighter's films, ring and medical history in rendering an unbiased decision.

Homansky notes, "What is the role of a regulator - to collect taxes or make the sport as safe as it can be? The commission doesn't have to find a reason not to license Roy, rather Roy has to prove to them he should be licensed. Do you treat icons differently? If Roy or Holyfield were hurt, it would be disastrous for the sport."

The NSAC could have done the right thing and not license Jones. Instead, they will sit ringside April 3rd, their fingers crossed under the commission table hoping that Roy will look good that night - or, at least as good as Bernard. Unfortunately, all this fight will really prove is that the commission is misguided in their role, irrespective of the fight's outcome.


Dr. Margaret Goodman is a neurologist in Las Vegas, Nevada. She is a former Chief Ringside Physician and Medical Advisory Board Chairman for the Nevada State Athletic Commission.