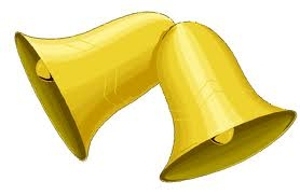 By Jason Pribila: "Ring out the bells again.
Like we did when spring began.
Wake me up when September ends." – Green Day

Rock Band Green Day struck gold with their single, "Wake Me Up When September Ends". In the article that follows, I hope to show you why boxing fans could have hit "snooze" on Green Day's ambition, and instead woke up refreshed on November 1.

The first Saturday in May failed to deliver the fight that the world wanted to see, but I was ok with that because the world wasn't kicking in to cover my food and beverage tab for the party that I was hosting. "Sugar" Shane Mosley – Floyd Mayweather Jr. was a match-up between my favorite fighter and the man I consider to be the best. After six minutes of action, myself and Mosley were harshly reminded to be careful what we wished for.

The non-competitive scrap was sure to set me back a step, but I did not think the rest of the sport would follow suit. Let's face it; if you logged on to this website, you too have been frustrated to be a follower of a sport that has been sleep-walking thru 2010. Headlines consisted of cancelations rather than knockouts, lawsuits rather than rivalries; and those who have suffered the most are the few that have kept this sport afloat in recent years. Let's be honest, if the sport had cultivated any new fans in recent years, 2010 would have turned them away.

The Philadelphia Phillies tried to fill the void for me, but their run at a third straight World Series appearance came to unforgiving halt last weekend. I was once again left to wonder if the amount of time I dedicated to hobbies was well spent, especially when an optimum ending is reserved for so few. If the collective crossed-fingers of the FOX Television Network were not enough to land either the New York Yankees or Phillies in the World Series, then obviously the Baseball Gods found my thirst for champagne to be of minor importance.

Thankfully, those who have stayed the course may finally be paid off for their blind allegiance. Boxing has an opportunity in the next seven weeks to not only salvage a forgettable year, but it could make some history along the way. If the fights that have been signed come close to delivering on their potential, the niche sport that we all love could make Santa Claus' arrival feel like the equivalent of a "walk-out" bout.

10. December 9: Tomasz Adamek vs Vinny Maddalone. Patrick Majewski vs Eddie Caminero: Adamek looks to go 4-0 in a 2010 that has seen his stock rise through the heavyweight division to the doorstep of a title shot. His moment came when he went on the road to defeat Chris Arreola in April on an HBO broadcast. Even with the victory over Arreola, there are few that could envision Adamek becoming a threat to a Klitschko. However, his spot on the list is a tip of the cap for Adamek buying into the vision of Main Events promoter Kathy Duva, who did an amazing job of turning Adamek into the top ticket seller on the East Coast without the help of premium cable dollars. Duva and the ten thousand Polish fans that pack the Prudential Center when Adamek fights have set "Goral" up for a prosperous 2011. If you are a heavyweight and you don't currently have a title, your road to glory may have to pass thru Newark, New Jersey.

Majewski is an undefeated and fan-friendly middleweight who hopes to continue to win, and piggy back off the same fan base that have embraced Adamek. Majewski (14-0, 9 KO) also hopes to end his 2010 campaign at a perfect 4-0.

9. December 18: Jean Pascal vs Bernard Hopkins: The Light Heavyweight Championship will be on the line in Quebec, Canada; where Jean Pascal has parlayed his upset over Chad Dawson into an opportunity to defeat Old Man Winter himself, Bernard Hopkins. While no one was asking for this match-up, the fact that Showtime has made it available on their premium channel rather than Pay Per View, this fight is gaining momentum. Pascal is young, fresh, and coming off the biggest win of his career. However, others have entered the ring against Hopkins as bigger favorites than Pascal, only to be taken to school in front of their home crowd.

8. November 24: Thanksgiving Eve: Soon after one reaches the age where they no longer need a curfew, they realize two facts: New Year's Eve is over-rated, and Thanksgiving Eve is the most consistent night on the social calendar. While clubbin' is no longer on the radar, the chance to have a few adult beverages while playing darts and reminiscing about the greatest moments of sitcom history (Doobie Brothers on "What's Happening") is an evening worth marking on a calendar. Well, at least my calendar.

7. December 4: Chavez Jr. vs Alfonso Gomez, Nonito Donaire vs Wladimir Sidorenko, Humberto Soto vs Urbano Antillon, Brandon Rios vs TBA, Vanes Martirosyan. Also, Saul "Canelo" Alvarez vs Lovemore N'Dou:
Independent Pay Per Views are rarely a part of my boxing budget, but on a night where fans are presented quantity, there are a few fights that could turn in to decent scraps. If nothing else the evening should set up big things for Chavez, Alvarez, and Donaire in 2011. If Gomez could somehow overcome his size disadvantage, I'll be all the merrier.

6. November 6: Juan Manuel Lopez vs Rafael Marquez, Glen Johnson vs Allan Green (Showtime). Zab Judah vs Lucas Matthysse, Robert Guerrero vs Vincente Escobedo (HBO): Lopez-Marquez has the makings of a young lion taking the torch from an old warrior, but if Marquez' decline has been exaggerated we could expect fireworks. Green has a final opportunity to live up to the potential that made me a believer that he had the tools to win the Super Six Tournament. Johnson is as tough as they come, but he fought without his legs for nine rounds in his loss to Tavoris Cloud.

HBO answers with an equally strong double-header that could propel Zab Judah back to the top of the junior welterweight division. If this more mature version of Judah could finally put it all together, a run at junior welterweight could eclipse his rise to the welterweight mountain top.

5. November 14: Pittsburgh Steelers vs New England Patriots: The two best teams of the 2000s again face off in a match-up that could set up the winner as the team to beat in 2010. If the Top Rank Pay Per View fails to deliver the night before, a Steelers victory could still salvage the weekend. I'm guessing that there will be plenty of groceries left over from Fight Night to ensure that I will be ready for some football on Sunday evening.

4. November 20: Sergio Martinez vs Paul Williams. A rematch of one of 2009's best fights finally takes place and this time it is for the middleweight title. Martinez and Williams could not participate in a bad fight, as long as they are not matched with Kermit Cintron. The only downer is that this will be the only life fight aired that evening on HBO, who will match this bout with the Pacquiao-Margarito replay.

While the card alone is not as strong as the others on this list, this is the one card that I will get to view live. For those who will join me at Boardwalk Hall in Atlantic City, the additions of Tony Thompson, Zsolt Erdei, and Fernando Guerrero to the undercard will make this a memorable evening.

3. November 13: Manny Pacquiao vs Antonio Margarito, Mike Jones vs Jesus Soto-Karass, Kelly Pavlik vs Brian Vera, Guillermo Rigondeaux vs Ricardo Cordoba (PPV). David Haye vs Audley Harrison: The main event has been rightfully met with its share of skepticism, but for a moment I would like to look back to 2008. In March, Manny Pacquiao defeated Juan Manuel Marquez by split decision, and soon decided to move up to lightweight to face David Diaz in June. Antonio Margarito had just knocked out Kermit Cintron for the second time, which was followed by his career best victory over Miguel Cotto. A lot has happened since then, but at the time not even Larry Merchant could have dreamed up a scenario that would match Margarito – Pacquiao.

That being said, the 2010 version of Margarito is a 6-1 underdog against Pacquiao for good reason. For once, I'm not even allowing the production of HBO's 24/7 to convince me that the underdog is going to pull an upset. Nor will I allow Freddie Roach's displeasure of this camp to sell me that this is anything more than a showcase for the Pac Man. I understand why people are trying to sell this as a competitive fight, but could they please refrain from using Manny Pacquiao's multi-tasking as an excuse. Pacquiao is not in a band. He sings karaoke at parties that he throws and he does not give up the mic. I've been there, and I've never used it as an excuse for failing to "meet expectations" at my day job.

The reason I am excited for this PPV is because the Secondsout.com 2009 Prospect of the Year, Mike Jones kicks off the telecast in a tough bout against Jesus Soto Karass. Jones is the first blue chip prospect that I have been able to watch develop from ringside. He has the potential to be something special; however, he is in with a guy that could expose some of the holes in his game. Jones has started slow in the past with the spotlight on him, and Soto-Karass is a fighter that tends to get stronger as bouts progress. I believe Jones could look spectacular, but this is the perfect opponent to test him at this stage of his career.

2. November 27: Juan Manuel Marquez vs Michael Katsidis, Andre Berto vs Freddy Hernandez, Celestino Caballero vs Jason Litzau (HBO), Andre Ward vs Sakio Bika, Carl Froch vs Arthur Abraham (Showtime): Marquez-Katsidis is hands down the best fight that could be made. Their styles mesh perfectly, they are meeting at the right times in their careers to even the playing field, and the lineal lightweight title is at stake. Katsidis will enter the ring with a heavy heart following the sudden loss of his brother, a tragedy that may only add to the drama. The only thing that takes away from this card is the fact that Berto will reportedly paid over one million dollars for his supporting role.

Showtime counters with the final bouts of the Super Six Tournament's second round. Andre Ward faces a dangerous opponent that possesses a skull that Ward would be wise to avoid with his own. However, the telecast should belong to the grudge match between Abraham and Froch. Each guy is coming off their first career loss, and could be potentially facing their roughest physical tests to date (excluding Abraham's first fight with Miranda). The location for this fight was a major stumbling block during negotiations, but I don't think either fighter plans on leaving it in the hands of the judges.

1. December 11: Amir Khan vs Marcos Maidana, Victor Ortiz vs Lamont Peterson, James Kirkland vs Delray Raines (HBO). Wladimir Klitschko vs Dereck Chisora. Tourney: Vic Darchinyan vs Abner Mares, Yonnhy Perez vs Joseph Agbeko (Showtime): I love this HBO card because the two guys that were considered to have the highest upside at junior welterweight have the chance to prove that a loss in boxing is not a death sentence. Khan has gone on an impressive run since his shocking TKO loss to Breidis Prescott in 2008, but he is finally facing a guy that is capable of denting his chin. There is a good chance the he will either pitch a shut-out or get knocked out. Either way, I applaud the risk.

Ortiz was the apple of HBO's eye until he got floored by Maidana. Oritz has become more of a boxer than a puncher, but in Peterson he faces a guy that could easily out-box him. Ortiz's best chance at victory is to return to being vicious.

Showtime uses the evening to stage its second tournament. This time it is much less complicated, but should be equally compelling. Each bout promises to be hotly contested, and no matter who advances in the winner's bracket, fans will be treated to another pick-em fight. Showtime deserves kudos for once again thinking outside of the box.

Happy Holidays, indeed!

Jason Pribilla can be reached for questions, comments, and even debate at pribs2000@yahoo.com