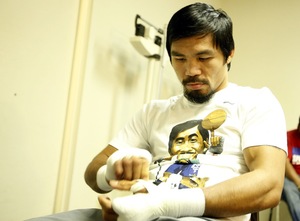 The Philippine Supreme Court issued a Temporary Restraining Order (TRO) to stop the enforcement of the Court of Tax Appeals (CTA) ruling which ordered Manny Pacquiao and his wife Jinkee to post a cash bond in the amount of US$74.9 Million or a surety bond in the amount of US$112.4 Million, as a condition for suspending the collection of alleged deficiency 2008 and 2009 income tax and value added tax by the Bureau of Internal Revenue while their appeal is still being heard.


Online poker with www.poker.com.au bonuses can help you to play more hands for your money, giving you more chances to get that big win

Lot of the boxing fans have proven to be excellent poker players. You can always brush up your online poker skills and play for free or real money at http://www.carbonpoker.ag

Check out this roulette site for a list of casinos open to the US market. If you would prefer to play poker, we suggest you visit http://www.onlinepoker.net


More Headlines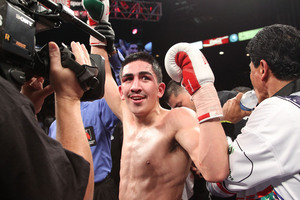 Tue 19-Aug-2014
By Derek Bonnett: It's been awhile. In fact, it's been since July of 2012 that I felt compelled to write a volume of Title Shots Here! Getcha' Free Title Shot! That's not to say there haven't been an undeserving "contender" or three over the last two years that hasn't conveniently popped into the rankings of an organizing body just prior to a title fight being announced.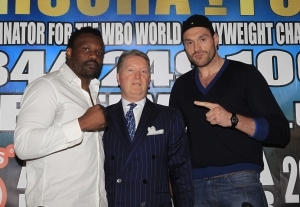 Tue 5-Aug-2014
Interview by Mark Butcher: After the initial, crushing disappointment, Dereck Chisora's trainer Don Charles is in a philosophical mood following his fighter's recent withdrawal from the eagerly-anticipated rematch with Tyson Fury and already mapping the Londoner's road back.


Results
Date August 16 Location, Thüringen, Germany IBF cruiserweight title Yoan Pablo Hernandez w pts 12 Firat Arslan Location Carson, California, USA IBF welterweight title Kell Brook w pts 12 Shawn Porter WBC super middleweight title Anthony Direll w pts 12 Sakio Bika WBC lightweight lightweight title Omar Figueroa w tko 9 Daniel Estrada heavyweight Deontay Wilder w rtd 4 Jason Gavern

One Punch Poll