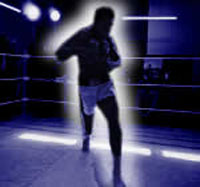 On 22 September 1927 Gene Tunney beat Jack Dempsey in the fabled 'Battle of the Long Count' to retain his world heavyweight title. 75 years on Dempsey remains a folk hero while Tunney continues to be under appreciated. Luke Williams examines why and argues it is high time Tunney was given due praise for his considerable achievements.

By Luke Williams: More than 100,000 people came from far and wide to Soldier Field, Chicago 75 years ago to witness one of the most anticipated title fights in history.

In opposite corners, physically as well as symbolically, stood challenger Jack Dempsey; a warrior who was the very embodiment of the Frontier spirit, and champion Gene Tunney, who had out thought Dempsey a year before to take his title. This result had been greeted with incredulity. "The laugh of the Twenties was my confident insistence that I would defeat Jack Dempsey," 'Gentleman Gene' later recalled. "To the boxing public, this optimistic belief was the funniest of jokes. To me, it was a reasonable statement of calculated probability."

The second contest, setting a gate receipts record that would stand for over 50 years, broadly conformed to the pattern of the first with Tunney evading Dempsey's attacks and racking up the points until the seventh round - and one of the most dramatic moments in sporting history - as a vicious combination floored Tunney for the first time ever. Rather than retreat to a neutral corner, Dempsey excitably hovered over his stricken opponent, allowing him an extra five or six seconds to recover before the referee began his count. Tunney rose at the count of nine, later maintaining that he took as long a breather as possible and could have risen anytime after the count of two. "Nobody but a fool fails to do that," he declared. Accounts vary but between five and 12 people following the fight died of heart attacks during the course of the fateful seventh. Tunney then backed away for the remainder of the round, knocked Dempsey down in the eighth and punished him severely for the final two rounds to capture another points decision.

For a second time, the 'Manassa Mauler''s admittedly thrilling style, which thrived against Jess Willard and Luis Firpo, had been found wanting in a battle of wits. However the idea that Dempsey had been somehow robbed of the title by ill fortune (rather than the fact Tunney had his measure) soon gained notice and saw him become even more of a hero although, ironically, he to had once been deeply unpopular, due to controversy about his war record.

But what of his conqueror? Today, Tunney kindles little legend. There is, for example, no biography about him currently in print (although one of his sons is working on one). People rarely know how to view the 'Fighting Marine ', probably because he stands so far removed in style and character from the norms to which boxers adhere, so instead they under-rate him. "Gene Tunney is belittled to this day," wrote A.J. Leibling, "particularly by fans who never saw him, simply because he whipped Jack Dempsey." The years since then have been even crueller, erasing Tunney's legacy to near invisible proportions. In discussions of the top five heavyweights of all time Dempsey 's name is often evident but Tunney's is often conspicuously absent, despite the fact his record is statistically superior to every heavyweight champion bar Rocky Marciano. A naturally philosophical character with an interest in literature, it seems that Tunney's worse crime was to be different. His confession that he suffered "intense anxiety with crowds" did not win him many admirers among those who felt heavyweights should conform slavishly to masculine stereotypes. Two weeks after his first victory against Dempsey, Tunney attended a bout at Madison Square Garden in his home city and was roundly booed while Dempsey was cheered. Unsurprisingly, Tunney's desire to please the public then quickly evaporated. "I planned a psychological defence for all future jeers," he later recalled. "I should get fifty cents of every dollar the booers paid for the privilege. In the future there would be no free boos."

If Tunney's PR skills were lacking, there is much to admire in the way that he single-mindedly approached boxing. To him every opponent's style was a riddle to be studied, pondered and then overcome. A graphic illustration of this could be found in his series of fights with the fearsome Harry Greb. When the duo first met Tunney suffered his first, and only, professional defeat and was battered so badly that, suffering a severed artery and multiple nose fractures, that family and friends urged him to quit boxing. "It is impossible to describe the bloodiness of that fight," Tunney later said. "The only consciousness I had was to keep on trying."

Nevertheless, Tunney had the strength of character to detach himself from the slaughter and formulate a plan for how to handle a return. The following day he demanded a rematch - and in four further fights with Greb (two no-decisions and two wins) he so reversed the balance of power that by their final meeting it was Greb who was bloodied and beaten. These five momentous fights wreck the casual misconception that Tunney was a man with no stomach for the heat of battle who merely used boxing as a means for social and financial advancement. "I honesty do not believe there was ever a boxer who had more genuine love for boxing competition than myself," Tunney once said.

Tunney correctly assessed that Dempsey was susceptible to right hands, and could be thwarted by a solid defence and plenty of speed and implemented this strategy perfectly. He was, then, a man who fought for the concept of the boxer as a thinker while attaining all his goals and never making a sentimental comeback that ended in 'glorious' defeat. These factors, coupled with the fact he defeated an American hero, meant the public never warmed to him. Yet away from the indifferent gaze of the world, Tunney was a generous man, paying Dempsey a friendly visit the day after he took his title and maintaining a close friendship with him.

"My great work now is to live quietly and simply," Tunney, who died in 1978, declared in his retirement statement. "For this manner of living brings me most happiness." Just as he had succeeded in the ring, so Tunney succeeded in building a family and business interests when his fighting days were over. "He always was and will remain a hero for me," his son John told this reporter, from America earlier this year - I can't think of a more appropriate epitaph for one of boxing's most remarkable figures.