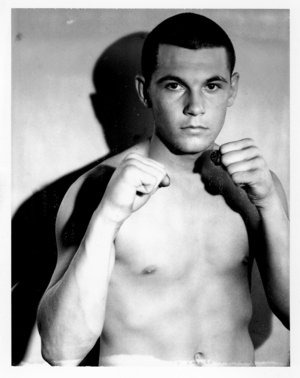 Steve Wheeler

By Andrew Wake: Judging by the way he's finished opponents in his first few professional fights, Catonsville, Maryland cruiserweight Steve Wheeler could prove to be one of the biggest punchers around.

The 22-year-old prospect, who is nicknamed "The Show Stealer", has so far engaged in five contests since turning pro in April 2009 and as yet not one of his foes has survived to hear the sound of the final bell.

Only Wheeler's first opponent, Washington DC heavy Kareem Wilson, has managed to pick up his post fight check without having a KO defeat in his loss column, but that was only because he found a way out of the action before he tasted the canvas.

Wheeler, 5 – 0 (4 KOs), explains: "He [Wilson] was hurt so he grabbed me and kept hitting me on the back of the head and they disqualified him. I wasn't hurt from the punches to the back of the head and I was going to finish him anyway so they should have just let it go. He was lucky because he was about to be knocked out.

"It going down as a disqualification takes some of the shine of the result but a win is a win and I've built on that since and all the other guys I've fought have been KOed."

Indeed, only second opponent Daniel Shull has hung in past the second round before eventually succumbing to the Maryland youngster who hits like he's got anvils for fists.

Despite his obvious talent and prowess in the fistic arts, Wheeler's boxing career could well have never started. After dabbling in the ring at 13, Wheeler only returned to the boxing gym at 16 in order to gain fitness for other sporting pursuits.

"When I was a younger a friend of my boxed and he took to me to the gym when I was about 13 years old but I didn't stick with it," Wheeler recalled. "Then when I was about 16 and a half me and a friend of mine from high school started going down Jake Smith's Baltimore Boxing gym just to get into shape for football but I stuck with boxing more than football and all the other sports.

"Me and Jake hit off when I went to that gym and he got me my first amateur fights. I went to a couple of tournaments, won most of my amateur fights and then I decided to turn pro, I was getting older."

Wheeler admits he was never the biggest fan of the amateur side of the sport and it was always his intention to test his mettle in the professional arena. Simply, his style and concussive power are more suited to the paid game but a big factor in him turning over was the fact that boxing as a pro could open doors for him providing a good living for his young family.

"I've got a two-year-old son so amateur boxing was hard. There's no money in it," he stated. "Professional is way better than amateur in other ways too. You can see more because you don't have the headguard, so you can hit more and it seems like everything I hit falls."

So far Wheeler has flattened cruiserweights and small heavyweights but he doesn't see his future in either weight class. Instead he's trying to boil down to 175lbs where his punching is likely to be even more potent.

"I'd like to get down to light-heavyweight. If I can down to 175 I'll be pretty strong compared to over fighters," he declared. "I think I'll be most effective at that weight.

"As I'm getting older I'm getting stronger and stronger. When I was in the amateurs I was 18, 19 years old. I'll be 23 this year and I'm getting my man strength so it's all coming together for me."

Wheeler returns to action at the Du Burns Arena in Baltimore on Friday night and while he doesn't want to look too far beyond this next test, he does have a strong idea of how he expects his future to pan out.

"I want to stay as busy as possible in the next 12 months. I don't want to take a lot of time off because all that does is cause problems. In the next year I see myself fighting for a state title maybe. My ultimate ambition is the same as everybody's, it's to be a world champion one day."

He added: "Keep an eye out for me. I'm going to be like a shining star in the near future."

Andrew Wake can be contacted by emailing andrewwakeboxing@yahoo.co.uk or via twitter on https://twitter.com/Andywakeboxing