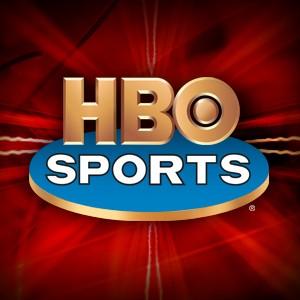 HBO Sports banner HBO

By Michael Norby: Although just seven fights into his professional career, undefeated Cuban bantamweight Guillermo Rigondeaux seems poised to explode onto the world stage. On Saturday night, the two-time Olympic gold medalist gathered his biggest scalp so far after defeating former interim WBA world champion Ricardo Cordoba by split decision points at Cowboys Stadium in Arlington, Texas, USA.

It certainly wasn't pretty, though. After controlling the first half of the fight, Rigondeaux 7-0 (5) turned into a retreating opportunist from the sixth round onwards after suffering the first knockdown of his career. Although he did defeat Cordoba 37-3-2 ( 23) it was an ill-advised and negative performance given the high profile support billing on the Manny Pacquiao vs. Antonio Margarito pay-per-view event on HBO.

Although both fighters did little to ensure a spectacular contest, Rigondeaux commanded the early action and he blasted Cordoba with an array of well-placed, stunningly powerful shots to the body and head throughout the first handful of rounds.

The 30-year-old's accuracy and power, as well as the lack of any return fire from his opponent, began to wear his foe down early. Indeed, Cordoba was on the canvas in the fourth round after a picture-perfect body shot caused a delayed reaction knockdown.

Rigondeaux became more aggressive after that but, midway through the sixth, he walked into a right hand that caused his glove to scrape the floor – apparently the first knockdown of his 300-plus fight strong amateur and professional career. This rare slip-up seemed to throw the Cuban for somewhat of a loop and he allowed a reborn Cordoba to claw his way back into the fight in the seventh and eighth rounds.

Cordoba consistently backed his man around the ring throughout this period with his right jab as Rigondeaux skipped around the ring, pausing sporadically to throw angry pot shots, in stark contrast to the first half of the fight.


It was a bizarre change of strategy from the Cuban. The knockdown that he suffered was innocuous and he was not severely bothered or hurt by anything Cordoba threw at him since, yet he refused to retake control.

On the flip-side, with a seemingly gun-shy opponent in front of him, Cordoba became even just as gun-shy from the ninth onwards, allowing Rigondeaux to cherry pick his way to an uninspiring points win down the stretch.

Scores: 112-114; 117-109; 114-112

Off TV Results

Angel Rodriguez 6-4-2 (4) w.ud.4 Juan Martin Elorde 11-1 (4)

Dennis Laurente, 35-3-4 (17) win w.ud.8 Rashad Holloway 11-2-2 (5)

Oscar Meza 20-4 (17) w.ud.4 Jose Hernandez 10-3 (4)

Richie Mepranum 17-3-1 (3) w.sd.6 Anthony Villarreal 10-4 (5)

Jose Benavidez Jr 9-0 (9) w.tko.3 Winston Mathis 6-3 (2)

Mike Lee 3-0 (2) w.ko.1 Keith Debow 0-3-1

Roberto Marroquin 16-0 (13) w.tko.1 Francisco Dominguez 8-8 (2)