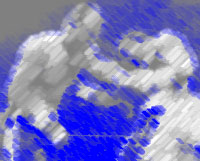 Arguably, the USA's best chance to strike Gold in Athens is middleweight Andre Dirrell and he did not disappoint on the opening day of the boxing competition. The second bout of the 2004 Games saw Dirrell out-point Dabateer Ha 25-18 in a keenly contested bout. One of the other favourites besides Derrell to land Gold is Russian Gaydarbek Gaydarbekov, who won the silver medal four years ago in Sydney. He too came through his first bout comfortably with a clear points win over Christopher Camat in the day's fifth contest.

Ireland's only representative, London born Andy Lee cruised through to the next round with a impressive points win over tough Mexican Alfredo Lopez. The 20 year-old will find the going much tougher later on as there are at least four top quality men capable of winning the Gold.

Other middleweight (75kgs) results

Nabil Kassel Alg w pts 41-36 Glaucelio Abreu Bra 41:36

Yordanis Despaigne Herrera CUB w pts 36:24 Jean Pascal CAN

Karoly Balzsay HUN w pts 29:24 Mohamed Sahraoui TUN

Sherzod Abdurahmonov UZB w pts 34:16 Serdar Ustuner TUR

Hassan Ndam Njikam CMR w pts +22-22 Jose Juan Ubaldo DOM

Javid Tagiyev AZE w pts 32-31 Georgios Gazis GRE

Suriya Prasathinphimai THA w pts 30-21 Joseph Lubega UGA.

Lukas Wilaschek GER w pts 24-23 Jamie Pittman AUS

Oleg Mashkin UKR w pts 25-22 Godfrey Motau RSA


In the light-heavyweight division Beibut Shumenov from Kazakhstan used all his physical advantages to good effect to out-point Alexey Kuziemski from Poland by 34: points to 22. Shumenov, totted up the points by peppering the Pole with stiff jabs followed by single right hands. Kuziemski tried to unsettle Shumenov by continually switching stances but only succeeded in confusing himself and falling further behind.

Other results in the Light-Heavyweight 81kg class

Kinzi Abdelhani ALG w pts 25:19 Hak-Sung Song KOR

Haydarov Utkirbek UZB w pts 21:11 Ekpo Isaac NGR

Yildirim Tarhan TUR w rsf 3 Soulan Pownceby NZL

Trevor Stewardson CAN w pts 36:20Flavio Furtado CPV

AhmedIsmail El-Shamy EGY w pts 44:22 Shohrat Kurbanov TKM

Ramon Munoz Mata VEN w pts 31-23 Mario Sivolija CRO

Mag Aripgadjiev BLR w pts 29-10 Ramiro Reducindo MEX

Andriy Fedchuk UKR w rsf 1 Jitender Kumar IND

Yuping Lei CHN w pts 24-16 Celestin Yana CMR

Ali Ismayov AZE w pts 27-22 Washington Silva BRA

August 14, 2004.