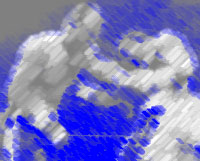 The final batch of quarterfinal bouts took place at the 2004 Olympic Games in Athens with the last semi final places being decided at Flyweight and middleweight taking place.

In the first bout of the night Rustamhodza Rahimov from Germany booked his place in the last four at 51kgs by out-pointing Namibian Paulas Ambunda by 28-15. The world bronze medallist used all his experience to tame the African.

The second contest saw Cuban favourite Gamboa Toledano stepped up the pace as the bout went on and eventually out-point Russian Georgy Balakshin by 26-18

Poland's Andrzej Rzany overcame a slow start and a standing eight count to level the scores against Fuad Aslanov from Azerbaijan at the end of three rounds. But by the end of the fourth session it was Aslanov who won by a solitary point, 24-23.

In the final quarterfinal former world champion Jerome Thomas from France booked his place in the semis final against Aslanov by out-pointing Uzbekistan southpaw Tulashboy Doniyorov by 25-16.

In the middleweight quarterfinals world champion Gennady Golovkin from Kazakhstan advanced to the semi final stage with a very tough but deserved 31-20 points win over Egyptian Ramadan Yasser.

Golovkin will now meet American Andre Dirrell, who unexpectedly out-pointed Cuban favourite Yordani Despaigne by a single and hard earned 12-11 victory. Despaigne quickly ran up a five point lead but Dirrell fought his way back to give a much needed boost to the American team.

The third quarterfinal saw Sydney 2000 silver medallist Gaydarbek Gaydarbekov out-point Hassan Ndam Njikam by 26-13.

In the final bout of the evening Suriya Prasathinphimai from Thailand won a tactical battle against Ukrainian Oleg Mashkin by 28-22.

August 25, 2004.