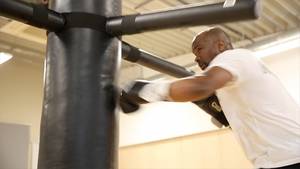 Sat 22-Jul-2017
It is a little over 25 years since Colin McMillian wrested the WBO featherweight title from Italian born champion Maurizio Stecca. In fact it was May 16, 1992 to be exact that the then 26 year-old from Barking in Essex, boxed a master class over 12 rounds to unanimously out-point his more experienced foe to become world champion.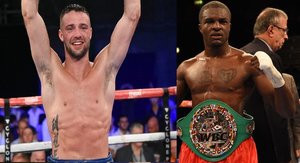 Wed 5-Jul-2017
By Steven Bateson: It's been two weeks since the last edition of the "Chin Check" and I've been inundated with messages from so many distressed fans who couldn't believe I'd leave them hanging so long. But fear not boxateers because we are back in the big time now.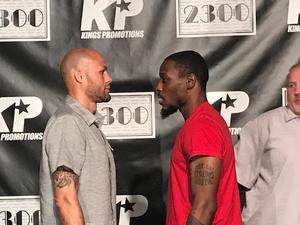 Thu 22-Jun-2017
By Jason Pribila: On Saturday Night in Philadelphia junior middleweights Kermit Cintron (39-5-3, 30 KO) and Tyrone Brunson (24-6-2, 22 KO) will square off in a bout that will present both fighters with the equivalent of a "win or go home" scenario.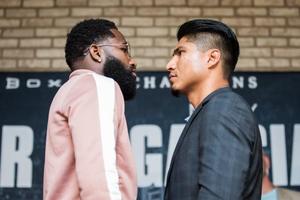 Tue 20-Jun-2017
Four-division world champion Adrien "The Problem" Broner and three-division world champion Mikey Garcia went face-to-face for the first time Monday before they battle on Showtime Championship Boxing on Saturday, July 29 at the Barclays Center in Brooklyn, New York.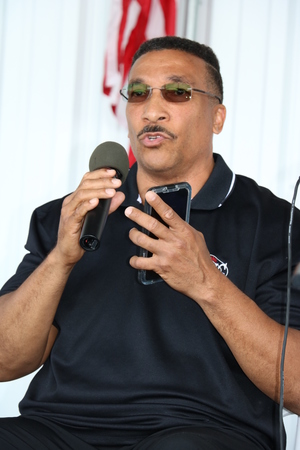 Wed 14-Jun-2017
By Derek Bonnett: One of the many highlights of the International Boxing Hall of Fame Induction Weekend are the Ringside Lectures. The 2017 weekend did not disappoint. The most engaging lecture this year and some of the most interesting over the last six years came from a myriad of boxing's top referees. Joe Cortez delivered a great lecture back in 2011, but 2017's delivered a KO combination comprised of Kenny Bayless, Robert Byrd, Tony Weeks, Robert Hoyle, and Russell Mora.