By John G. Rodwan, Jr.: In 1998, the International Labor Office (ILO) published the revised fourth edition of its Encyclopaedia of Occupational Health and Safety. The ILO is a specialized agency of the United Nations concerned with all matters related to the world of work, and its Encyclopaedia aims to provide a comprehensive compendium of ideas as part of an effort to "hasten the day in which occupational death and disease is a rarity in the world."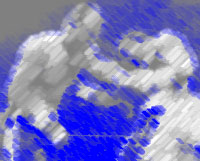 The third of the four volumes covers "Industries and Occupations," describing all sorts of work and what can be done to make it safer. Volume Four, which exceeds 1,200 pages of small print, examines jobs ranging from airplane building to zoo keeping. The section on entertainment and the arts includes a chapter on professional sports, which devotes a single short paragraph to "Martial Arts and Boxing" - less space than is given to either soccer or baseball.

That the authoritative publication on work and its associated dangers slights an obviously hazardous endeavor is symbolic of a problem in boxing - a lack of reliable information among boxers about what can be done to make the sport safer. Boxers as well as trainers need to be able to make informed decisions about training regimens, nutrition, equipment and all matters that directly affect fighters' health.

The very nature of the sport contributes to the problem of obtaining useful facts about health and safety, since boxing, unfortunately, is in many respects defined by what it lacks. It doesn't have a central governing body along the lines of baseball, football, soccer, basketball and other sports. In the United States, there are numerous state and tribal commissions, in those states that regulate boxing at all. Moreover, boxing is an international sport, with other regulatory bodies in other countries. Unlike most other sports, boxing has no association or union advocating for the athletes' interests. It doesn't have a coherent system of ranking fighters. Instead, there are conflicting ratings issued by a variety of organizations and publications, which results in the sport not even having recognized champions in the various weight divisions. Crucially, there are no uniformly enforced medical guidelines.

In sports like baseball and basketball, the organizational structure affords some protection for athletes. Most athletes in these sports emerge from school programs run by coaches and administrators who are accountable to the institutions that employ them. Few schools have boxing programs, and boxers are left to themselves to find trainers and managers. Most athletes who turn pro play for leagues with clear rules run by individuals with defined responsibilities. In contrast, boxers work in a fairly chaotic, largely ad hoc series of arrangements put together by representatives whose roles may entail serious conflicts of interests. And for many fighters, boxing is a second job. The various athletic commissions that regulate local boxing events may be adequately funded and staffed by knowledgeable and conscientious individuals. Then again, they may not.

Further complicating matters is that boxing operates through a sort of apprentice system in which knowledge is past along from trainers, frequently former fighters themselves, to the younger generation. Whether trainers' insight into the fundamentals of the sports is complemented by awareness about what is best for their fighters' wellbeing is an open question. All too often, fights continue long after it is clear that one fighter is being punished and has no realistic hope of victory. The ringside physicians might not have an obvious reason - such as a severe and bloody cut over an eye - to stop the fight. There might not be a single point - like the fighter becoming trapped and unable to defend himself from a flurry of blows - where the referee could intervene. Instead, the fighter might hold his hands up and move forward - into repeated, thumping, cumulative blows to the head that don't knock him down but undoubtedly do damage. In these situations, the failure of the boxer's corner to end the fight makes the question of their concern for their fighter's health a pressing one. Furthermore, some trainers regard ringside physicians' brief examinations of struggling fighters between rounds not as basic precautions but as intrusions.

Given these circumstances, the shortage of applicable health and safety information is no surprise. This is not to say that such information does not exist. There have been scientific studies of the effects of boxing on fighters; there are methods of maintaining or losing weight that are generally regarded as safe; there's recognition of the need for rest in order to recuperate.

But the existence of such information is one thing, access to it another.

The example of the ILO encyclopedia remains telling - and troubling - in this regard. The small assessment it offers on boxing is debatable, at best. It suggests that headgear "help[s] soften the impact of a blow." The article notes that boxers are at risk for "long-term brain damage," but the implication that headgear offers protection is hardly a resolved matter, since many in the sport believe headgear does little beyond avoiding cuts on fighters' faces. Beyond that, headgear and gloves probably do more to protect the hands of those doing the hitting than the heads of those being hit. (The sentence in the encyclopedia on potential hand injuries likens them to those suffered by volleyball players.)

There are efforts to collect and share various types of data among regulators; this is the reason for being for the Association of Boxing Commissions, for instance. There is no equivalent for fighters and trainers when it comes to health and safety information. Supporters of a U.S. federal boxing commission have suggested that a licensing mechanism for trainers and gyms would help protect fighters by ensuring that trainers are qualified and gym owners abide by rules regarding suspensions. Whatever its merits might be, such a system is unlikely to be established any time soon. Boxers may begin fighting at a young age, when they necessarily rely on others to take care of them, and they may need to develop a sense of invulnerability in order to thrive in the sport. But they ultimately must take responsibility for themselves, and in order to do this they need accurate information about their sport and its hazards. The Ringside and Training Principles handbook issued under the auspices of the Nevada State Athletic Commission (and the related website) are steps in this direction. However, unless he or she fights in Nevada or somehow knows to request a copy or visit the site, a boxer might not know about these resources. And, given boxing's global status, language is another factor. (The ILO encyclopedia has been translated into several languages.)

There is no shortage of data on most aspects of boxing. There are dozens of websites dedicated to covering fights and reporting on upcoming events. There are several magazines offering glossy photos of the elite fighters' bouts. It's easy to look up records. (Even the ILO gets some things right: "Agility, speed and strength minimize the combatant's injuries.") But there are relatively few ways for the fighters to educate themselves about their own protection, including about the need to select cornermen who not only will try to help them win but also try to preserve their lives.

It could be helpful if more of the boxing websites and magazines regularly addressed these issues in accessible language. "Train the trainer" sessions organized by athletic commissions or other groups and run by ringside physicians could also be beneficial. There have been moves made over the years, such as shortening championships fights, moving weigh-ins to the day before, adding a fourth rope to the ring and requiring certain medical tests, that have made boxing safer. Helping fighters to look out for themselves would be another positive step.

***

John G. Rodwan, Jr., a Brooklyn-based writer, has contributed to various publications and websites. He's a former editor for the International Labor Office and contributed to its Encyclopaedia of Occupational Health and Safety. (He did not write the piece on boxing.) He is currently editorial director of a research and consulting firm.

***

All readers are strongly cautioned that the information contained herein is not intended to, and never should, substitute for the necessity of seeking the advice of a qualified medical, legal, or financial professional whenever a boxer/martial artist or athlete should take. All readers are advised that the information herein is intended solely as a general reference source, and to the fullest extent permitted by law, the information is provided "AS IS" without any warranties of any kind, whether express or implied, including without limitation, warranties merchantability, fitness for a particular purpose and non-infringement. No one may rely on the accuracy, integrity, quality or completeness of the general information herein. Accordingly, neither the author, editor nor anyone else affiliated with this website may be held liable for damages of any kind whatsoever allegedly caused or resulting from any such claimed reliance.