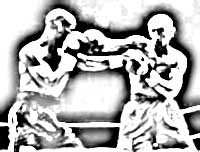 By Todd Chapman, MD, FACS: Recent developments in other sports, particularly baseball, have highlighted the abuse of steroids as a major league problem. It is assumed that they are a form of cheating, giving the user an unfair advantage in strength and conditioning. So why not just let everyone use them and keep the playing field level?

The answer is that they are dangerous to your health. The adverse hormonal effects are well known, but there are also serious side effects of anabolic steroids on the heart, liver, musculoskeletal system, and brain.

Let's start with the heart. Life threatening complications of steroid abuse have been noted in even young athletes, under 30 years old. The most consistent finding is a change in cholesterol balance that favors premature coronary artery disease. You have probably heard about "good" cholesterol and "bad" cholesterol. Orally administered steroids increase the levels of LDLs (low density lipoproteins) or "bad" cholesterol, and decrease the levels of HDLs (high density lipoproteins) the "good" cholesterol. This increases the risk of atherosclerosis (hardening of the arteries.) Add to this the clot forming effect of steroids, and you have a recipe for heart attack and stroke.

The liver doesn't fare much better. Liver tumors and cysts are seen with increased frequency in steroid users, and even without a body shot to the right side, these can rupture and cause serious internal bleeding.

"But gee, they make you stronger and give you a physique like a Greek God, don't they. The girls love this..."

They might like the muscles, but won't be impressed by the raging acne, male pattern baldness, shrunken testicles, and gynecomastia (breast enlargement in males.)

"OK, but I'm married, my wife won't mind, as long as I become a more successful boxer..."

She may forgive your other shortcomings, but "roid rage," consisting of uncontrollable violent outbursts, delusional behavior, and bipolar, or manic-depressive behavior are more likely to wind you up in jail or divorce court than in Ring Magazine. Oh, and if she wants a family, she's going to have to look for a donor; you are going to be sterile.

And ladies, the effects of steroid abuse for you are even more unpleasant. You, too can know the joys of male pattern baldness and premature heart disease. In addition to those he-man type muscles, you'll also get lots of body hair, acne, and a grotesque enlargement of the genitalia. (No, gentlemen, no enlargement for you. Your only change will be shriveled testicles.)

"But I can cycle on and off the drugs, and get the benefits without the risks...."

This is a myth that just doesn't add up. The benefits and side-effects of steroids go hand in hand. No matter how you use them, the more benefit, the more risk. There is no way around it.

"It's worth it. Whatever it takes to be great..."

This is where the medical officials in boxing have a duty to protect young people from themselves. If you have never seen the burnt out athlete with multiple medical problems who looks like a 60 year old when they're only 29, it's hard to take it seriously, but the risks are real. Just like cigarette smoking, the risk of lung cancer can seem too remote to warrant any fear, but doctors know and must prevent disease when they can.

That is why we test for steroids. We didn't use to, and not all states do, because it's expensive and requires extra urine samples. (That's one reason Nevada gets pre and post fight urines now.) The risks, however, are too great to ignore. In addition, the myths surrounding "acceptable use," are too prevalent to imagine that boxers and trainers wouldn't use steroids if they thought they could get away with it.

In Nevada, any fighter who tests positive for steroids is subject to disciplinary action, including forfeiture of purse and suspension. The fighters may think of this as punishment. The doctors think of it as saving your life.

***

Dr. Chapman is a cardiac surgeon in Reno, Nevada. He is also a member of the Medical Advisory Board for the Nevada State Athletic Commission. Dr. Chapman did his residency at the Mayo Clinic in Rochester, Minnesota, and was on the Mayo faculty in Scottsdale, Arizona. In 1989, he moved to Nevada as a founding partner of Reno Heart Surgeons. He began as a ringside physician with collegiate and Golden Gloves amateur boxing, then started working professional bouts for the Nevada Athletic Commission in 2001.

***

Dr. Todd Chapman is a Cardiac Surgeon and has been a resident of Reno, Nevada since 1989. He is also a member of the Medical Advisory Board for the Nevada State Athletic Commission. Dr. Chapman initially began as a Ringside Physician with collegiate and Golden Gloves boxing. He became a Professional Ringside Physician with the Nevada State Athletic Commission in 2001. Although he is a boxing official for the Nevada State Athletic Commission, all of the views, opinions, and/or recommendations contained herein are solely his own and do not necessarily reflect those of the Nevada State Athletic Commission. All readers are strongly cautioned that the information contained herein is not intended to, and never should, substitute for the necessity of seeking the advice of a qualified medical, legal, or financial professional whenever a boxer or his/her representatives have specific questions regarding the best course of action that a boxer should take. Furthermore, since it is possible that general information herein may pertain only to a law, regulation, rule or acceptable standard of practice for a particular jurisdiction, a boxer or his/her representatives must always inquire with the appropriate licensing jurisdiction to determine the applicable laws, regulations, rules, and acceptable standards of practice for each jurisdiction.

All readers are advised that the information herein is intended solely as a general reference source, and to the fullest extent permitted by law, the information is provided "AS IS" without any warranties of any kind, whether express or implied, including without limitation, warranties of merchantability, fitness for a particular purpose and non-infringement. No one may rely on the accuracy, integrity, quality or completeness of the general information herein. Accordingly, neither the authors, editors nor anyone else affiliated with this website may be held liable for damages of any kind whatsoever allegedly caused or resulting from any such claimed reliance.