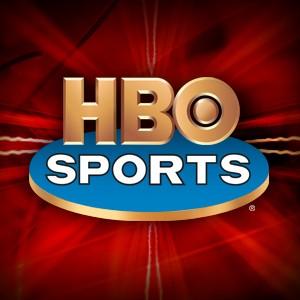 By Thomas Hauser

On January 22, 1988, former champion Larry Holmes challenged Mike Tyson for the heavyweight championship of the world. That night, a staggering 53 percent of all homes with HBO tuned in to the fight. By way of comparison, only 35 percent of homes equipped with HBO had watched Barbra Streisand's historic HBO concert two years earlier.

Fast-forward to May 3, 2008. Oscar De La Hoya (boxing's reigning commercial superstar) fought on "free" HBO for the first time in seven years. The telecast averaged a meager 4.0 rating that rose to 4.7 percent during the fight.

HBO Sports was once synonymous with THE BIG EVENT. If a fight was on HBO, it was presumed to be "must watching" for fans. That's no longer the case. HBO didn't cause the decline of American heavyweights or cut off the flow of potential stars coming out of the Olympics. But in recent years, a series of decisions have diminished the HBO brand. The situation is now at a point where, even when a fight is well worth watching, many fans don't tune in.

HBO is still the most powerful force in boxing. It has the power to impact heavily upon the sport. There are things that HBO does better than anyone else in the business. Some very talented people work at HBO Sports.

But HBO boxing today is in danger of becoming a tired old heavyweight. The era when it was the "heart and soul of boxing" is gone. And the criticism of HBO Sports has gone mainstream. It's no longer only a handful of Internet writers who are concerned.

Dozens of people in the boxing industry were interviewed for this article. Some spoke on condition of anonymity. Others agreed to talk on the record. HBO Sports president Ross Greenburg, senior vice president for programming Kery Davis, and senior vice president for sports operations and pay-per-view Mark Taffet met jointly with this writer to discuss some of the issues involved. I thank everyone who shared their thoughts with me for this article. This is HBO: 2008 as I understand it to be.

On April 25, 2007, Bernard Fernandez of the Philadelphia Daily News wrote, "If you're an HBO fighter these days, chances are, the pay is excellent and the opposition soft."

Fernandez's comment came after HBO Sports president Ross Greenburg made what Steve Kim of Maxboxing.com called Greenburg's "annual Groundhog Day speech." Earlier in the year, Ross had said, "We intend to dig our feet in a little more on mismatches and not give in to promoters, managers, and fighters who don't want to take a risk."

But mismatches still plague HBO. On April 12, 2008, the network televised Miguel Cotto vs. Alfonso Gomez as half of a doubleheader on HBO World Championship Boxing. Cotto entered the ring a 12-to-1 favorite. Blow-by-blow commentator Jim Lampley labeled the bout "a full-scale annihilation." Dan Rafael of ESPN.com wrote. "Cotto was never remotely challenged by Gomez." Nor was there a chance that he would be.

Three weeks later, Oscar De La Hoya was an 18-to-1 favorite over Stevie Forbes. The fight was contested at 150 pounds, although Forbes is a junior-welterweight, whose best days were in the super-featherweight division. Before the bout, Tim Dahlberg of the Associated Press wrote, "Forbes knows his role in this farce. His job is to make De La Hoya feel like a champion again. Forbes was carefully selected for the purpose of building De La Hoya up so that he and potential future ticket buyers might forget his recent struggles in the ring."

On June 7th, HBO World Championship Boxing will televise Kelly Pavlik against Gary Lockett; a fight in which Pavlik is a 15-to-1 favorite.

Mismatches didn't originate with the current leadership of HBO Sports. There have always been mismatches in boxing and on HBO. But making a good fight isn't rocket science. There's no reason that HBO can't do it more often.

Sources say that the current annual budget for HBO Sports is approximately $75,000,000. That doesn't include the salaries of fulltime employees, who are listed on a different budget line. It does include salaries for "talent" (such as Jim Lampley, Larry Merchant, and Bryant Gumbel), license fees, production costs, and marketing. Approximately $60,000,000 of that $75,000,000 total is spent on boxing. By way of comparison, Showtime's annual boxing budget is slightly more than $20,000,000.

The primary problem with boxing at HBO today is that money is often unwisely spent. The network can cherry-pick the fights it wants. But too often, it picks rotten cherries. It holds the line on license fees for some fights with some promoters and then wildly overpays for others. "It's not in my best interests to say this, so don't use my name," one prominent promoter says. "But everybody in the industry knows they could buy more for less."

Current economic demands by fighters and promoters are based in large measure on expectations raised by past numbers. There was a time when HBO paid more than the going market rate for fights to lure them away from ABC, CBS, and NBC as part of an overall strategy to increase its subscriber base. That might have made sense in past decades. It doesn't now. HBO has been bidding against itself and overpaying on license fees for years.

There were raised eyebrows when the network paid a $7,000,000 license fee for De La Hoya-Forbes. $2,000,000 of that total came from the HBO Sports budget and $5,000,000 was a special corporate grant. HBO spent another $2,000,000 off-network to promote the fight and incurred production costs in the mid-six-figures. There was extensive on-air promotion as well.

Ross Greenburg says, "We weren't disappointed in the ratings for May 3rd." Mark Taffet adds, "The nature of television viewership has changed. It's not just the live viewership that counts. The composite ratings are important. As long as viewers are consuming HBO programming, whether it's live or on a rebroadcast or on On-Demand; they're watching our product." Also, there were subscription acquisition programs in conjunction with De La Hoya–Forbes that might make the telecast more successful.

But the fact remains that HBO spent close to $10,000,000 on licensing, marketing, and production for De La Hoya-Forbes. And the telecast generated the lowest points-per-dollar rating ever for a fight on HBO. ESPN analyst Teddy Atlas called it "the most money ever paid for a sparring session in the history of boxing."

Bob Arum (who knows a thing or two about a thing or two) understands HBO's position with regard to De La Hoya-Forbes. "Oscar has been the marquee name in boxing for years," says Arum. "I can justify Oscar against Stevie Forbes, which was a horrible fight, as a rational business decision." But Arum goes on to state, "It's absolutely crazy the way HBO squanders money on some fights."

HBO's dealings with Ricky Hatton are a case in point. Sources say that, in 2006, the network signed a three-fight deal that led to a $2,850,000 license fee for Hatton's fight against Luis Collazo; $2,850,000 for Hatton against Juan Urango; and $3,000,000 for Hatton against Jose Luis Castillo.

By contrast, Versus paid a license fee in the low six figures (very low) for its May 24th doubleheader featuring Hatton against Juan Lazcano and Paulie Malignaggi against Lovemore N'dou.

"It's one thing to be out-negotiated by King or Arum," says an industry insider. "HBO was outwitted by Artie Pelullo [Hatton's U.S. promoter at the time the three-fight deal was signed]."

There's something very wrong with the economic model at HBO Sports when the network pays a $2,850,000 license fee for Hatton-Urango and Versus pays roughly five percent of that amount for a doubleheader pairing Hatton-Lazcano with Malignaggi-N'dou.

To repeat: There's something very wrong with the economic model at HBO Sports when the network pays a $2,850,000 license fee for Hatton-Urango and Versus pays roughly five percent of that amount for a doubleheader pairing Hatton-Lazcano with Malignaggi-N'dou.

"HBO has all of the power; and the guys there don't seem to get it," says one veteran of the television wars. "They have no real competition, and they keep paying these insane license fees. If the most that Showtime will pay for a fight is $2,000,000, why does HBO pay $4,000,000?"

Showtime paid a total of $4,200,000 for all three Vasquez-Marquez encounters. HBO frequently pays an amount in that neighborhood for one fight.

There's also an issue with regard to the lack of correlation between the license fees that HBO pays and the ratings engendered by the fights that it televises. The correlation doesn't have to be dollar-for-dollar, but there should be some rational relationship. As Greenburg notes, "Hopefully, the higher the license fee, the higher the rating."

But that's often not the case. HBO paid a $3,000,000 license fee for Joe Calzaghe against Mikkel Kessler (plus another seven figures for marketing and production). The fight garnered a 2.8 rating (the lowest prime-time HBO World Championship Boxing rating ever). HBO then paid a $6,500,000 license fee for Calzaghe vs. Bernard Hopkins, which averaged a disappointing 3.9 for the show.

To put these numbers in perspective, HBO also did a 3.9 rating for Jermain Taylor against Kassim Ouma, but paid $3,500,000. And it paid $6,500,000 for Taylor against Winky Wright, but that fight did a 5.9 rating.

Not all of HBO's ratings issues are attributable to poor programming decisions. But some of them are. As Seth Abraham (former president of Time Warner Sports and the original architect of HBO's boxing program) observes, "There was a conscious effort to pump new life into HBO World Championship Boxing this year, but they did it with questionable fights."

HBO Sports won't solve its problems with regard to boxing until it learns to allocate its financial resources more intelligently. Meanwhile, one member of the network's production team states, "When your audience comes to expect tune-up fights and replays of week-old pay-per-view bouts, ratings will drop. Given the amount of money that we spend on boxing, the return is abysmal."

Part of the problem is that HBO is no longer building fighters the way it once did because it tries to televise the biggest names; not the best fighters and fights. "If you want good apples," says one industry veteran, "you have to prune the tree from time to time. These guys just keep picking off all the low-hanging apples. That might be good for short-term gain, but it hinders the development of new stars."

Sports thrive as a business and on the playing field by matching the best against the best. If HBO were running college football – or so the theory goes – it would put Notre Dame, which has struggled as of late, in the bowl championship series finale every year.

In that regard, HBO Sports seems to be increasingly rooted in the past. Sports of the 20th Century and Legendary Nights are about the past. The two big-budget fights for HBO World Championship Boxing so far this year were largely about the past. Within the span of two weeks, the network paid $13,500,000 in license fees and more than $4,000,000 in marketing and production costs for Hopkins-Calzaghe and De La Hoya-Forbes. The three guys in those fights who matter will all be gone in a year.

"Hopkins-Calzaghe and De La Hoya-Forbes were an investment in the future of Golden Boy, not the future of HBO," says one disgruntled promoter. "Right now, HBO is jumping through hoops for [Golden Boy CEO] Richard Schaefer and Oscar."

That leads to another issue. Anytime a promoter seems to secure a favored position vis-à-vis a network, there are complaints from rivals. That's built into the fabric of boxing. In recent years two suppliers of talent have been said to have an inside track at HBO.

The first is Al Haymon. Haymon came out of the music business, where he made his mark promoting and marketing national tours for superstars like Whitney Houston, Janet Jackson, M.C. Hammer, and Boyz II Men. He also has longtime links to boxing. His brother, Bobby Haymon, was a welterweight, who fought from 1969 through 1978 and amassed a 20-8-1 career record with eight knockouts. In the last fight of his career, Bobby was stopped in three rounds by a young prospect named Sugar Ray Leonard.

Al Haymon is smoothe and smart. He's a private man and avoids media exposure as if it were the plague. "The best way to deal with Al Haymon," says someone who has, "is, don't try to figure him out."

Haymon represents elite fighters as an advisor-manager, generally in exchange for a percentage of their purses. For example, his initial contract with Lamon Brewster (who left manager Sam Simon in 2005 after becoming a world champion) called for Alan Haymon Development Inc. to get seven percent of the first $2,000,000 of any Brewster purse and five percent thereafter.

Haymon is doing what Lou DiBella hoped to do when DiBella left HBO eight years ago. The primary difference is that, once a deal is made, he's less involved in the nuts-and-bolts promotional end of things than DiBella's original business plan called for Lou to be.

In recent years, Haymon's fighters have benefited from a large number of dates on HBO. Often, they've received substantial license fees for going in soft. Other times (as was the case with Brewster in his 2007 fight against Wladimir Klitschko), they've been the opponent. There have also been complaints that HBO allows Haymon (a manager) to function as a promoter.

"No one pays to watch Al Haymon on television," says an attorney active on the boxing scene. "I just don't get it. Al Haymon is a question, and no one I talk with seems to have an answer."

"I don't know how it happens," adds Don King. "But there's things going on with Al Haymon and HBO that aren't right. Someone should do a striptease show and expose that act."

Bob Arum refers to Haymon as "Mr. Macchiavelli (no laughing, please) and speculates, "Initially, Haymon got his juice from [former Time Warner CEO] Richard Parsons. Now it comes from Ross."

Greenburg rejects any suggestion of favoritism toward Haymon with the comment, "Sugar Ray Leonard fought Bruce Finch in 1982. It was a crappy fight, and Al Haymon didn't have either guy."

Whatever the reality of the situation, the complaining about Haymon's perceived influence at HBO has been muted this year. Once, the grumbling was that HBO stood for "Haymon Boxing Organization." Now the complaint is that HBO stands for "Headed By Oscar."

Other active champions have had their own promotional companies. But what they did was largely limited to maximizing earnings from their own fights by cutting out the third-party promoter.

Golden Boy is different. From day one, it had a far more ambitious agenda than its predecessors. That agenda has been brilliantly implemented by Richard Schaefer, who has made the transition seamlessly from successful banker to successful boxing promoter.

Golden Boy is doing what The Contender tried unsuccessfully to do several years ago. It is on the verge of becoming the dominant promoter in boxing. The boxing business is like chess. The more pieces a player controls, the more leverage that player has. Schaefer has played his pieces flawlessly vis-à-vis HBO, accumulating more firepower at every turn.

Golden Boy's original "big four" fighters are showing their age. Oscar De La Hoya has lost three of his last six fights; Bernard Hopkins three of five. Shane Mosley was beaten in his most recent outing, and Marco Antonio Barrera has lost his last two. But there were seven major pay-per-view shows on HBO last year. Golden Boy had a piece of six of them. And there are widespread complaints from Golden Boy's promotional rivals that HBO now gives different financial support and dates to Golden Boy for specific fights and fighters than it gives to other promoters and, by its conduct, is steering fighters to Golden Boy.

HBO, this line of reasoning goes, has been a principal factor in turning Golden Boy into a promotional giant.

"There's an agenda at HBO to give Golden Boy every advantage," says one promoter. "They take stuff from Golden Boy that they wouldn't take from anyone else."

Bob Arum, who is willing to go on the record, maintains, "We're not on a level playing field. Foreign fighters without American promoters get steered to Golden Boy. Golden Boy gets dates without fights. There are times when it seems like they have carte blanche to put whatever fights they want on HBO."

"There's a methodology to making a fighter popular," says an industry insider who has done business with HBO for two decades. "You have to build a fighter. And right now, HBO is refusing to work with anyone except Golden Boy and Al Haymon, and maybe the Klitschkos, to do that."

"Paulie Malignaggi is a poster boy for what I'm talking about," the same person continues. "Lou DiBella [Malignaggi's promoter] isn't entitled to everything he wants. But Paulie is good-looking; Paulie can talk. Better yet, he can fight. And look at the way HBO has treated Paulie. That wouldn't have happened if Paulie had been with Golden Boy or Al Haymon. Look at the way they've treated Paulie compared to Librado Andrade, Paul Williams, and Andre Berto [three of Haymon's fighters]."

Malignaggi's two Boxing After Dark appearances in 2007, at a fraction of the cost, drew higher ratings than Joe Calzaghe vs. Mikkel Kessler and the live telecast of both Wladimir Klitschko fights.

Meanwhile, DiBella points with great dismay to the May 3rd telecast of Oscar De La Hoya against Stevie Forbes on HBO. At the close of that telecast, HBO showed highlight clips of two young fighters who'd been on the undercard (Danny Jacobs and Danny Garcia). Contrary to what was publicly announced, Jacobs had not signed with Golden Boy. DiBella (who, like Jacobs, is based in New York) is actively pursuing the fighter. He considered the clips to be one of many efforts by HBO to steer a prime prospect to Golden Boy; or at the very least, tilt the playing field a bit.

"They wouldn't have done that for any promoter but Golden Boy," DiBella grumbled.

As a rebuttal to DiBella's complaint, HBO prepared a list of ten instances during the past three years when brief excerpts from a preliminary bout were shown on an HBO telecast. But in each of those instances, the fighter in question was much further along in his career than Jacobs or Garcia (each of whom had only five pro fights). For example, HBO showed a brief clip of Mikkel Kessler versus Markus Beyer on its Calzaghe-Bika telecast. But Kessler was 38-0 and the unified WBC-WBA 168-pound champion.

Bob Arum complained loudly when HBO said that it had no plans to produce a half-hour Countdown show in advance of the upcoming pay-per-view battle between Miguel Cotto and Antonio Margarito. Countdown shows are a key marketing tool, and Arum voiced his displeasure at a press conference in New York, declaring, "Everyone knows they'd be doing a show if it was a Golden Boy fight."

The following day, HBO reversed its position and announced that it would, in fact, produce Countdown to Cotto-Margarito. But one source with knowledge of the inner workings at the network says, "If Arum hadn't publicly humiliated them and if some of the people around Ross weren't getting worried about all the complaints in the industry about special treatment for Golden Boy, there wouldn't be a Countdown show for Cotto-Margarito. Think about how absurd that is. You're talking about a fight that everyone thinks will be one of the best fights of the year."

But the most disturbing news for Golden Boy's competitors comes in the form of reports that HBO is on the verge of signing a longterm output deal with Golden Boy. Both Greenburg and Schaefer acknowledge that such a deal is in the works. A source says that it could be for as long as five years, although Schaefer says that, most likely, the term will be shorter.

Output deals whereby a network commits to buying a given number of fights for a given number of dates aren't new in boxing. Over the years, Arum has had them with numerous networks; most notably one that made him the exclusive provider of fights for ESPN. Don King once had a similar deal with Showtime.

The proposed HBO-Golden Boy deal would be non-exclusive for both parties. Schaefer explains the logic behind it, saying, "Golden Boy has a lot of fighters; we're going to have more fighters; and it's important to have dates to keep them busy. HBO wants the best content that it can buy for its subscribers. All we're doing is asking them to make a deal with us to provide content the same way they make deals for content with movie studios and other suppliers."

But the proposed deal is, by definition, for fights and fighters unknown. It would undercut HBO's leverage in future negotiations with Golden Boy because the promoter would already have certain dates, which in and of itself is a major negotiating point.

Greenburg justifies the proposed longterm Golden Boy deal on grounds that "Golden Boy has the good young fighters."

"Not so," say others. "Golden Boy is getting the good young fighters because it's getting preferential treatment from HBO."

Greenburg says, "There's no advantage given to Golden Boy here. None. We expect to do a lot of business with them in the future because they've given us plenty of quality over the years. But it's ridiculous to say that we'd sacrifice the quality of HBO boxing by giving too much power to one promoter or enter into an agreement that would interfere with the ability of other promoters to bring their best fighters to HBO."

But Arum responds, "It makes no sense at all for HBO to enter into a five-year deal with anyone, and that includes Top Rank. To protect themselves from whom? It smells bad. HBO has the power. It's not a start-up network that's just getting into boxing. It doesn't have to do that sort of thing. The hierarchy at HBO should take a long look at some of the things that Ross has been doing with Golden Boy lately and ask themselves why."

Meanwhile, Seth Abraham adds some thoughts of his own, opining, "It's hard to believe that HBO would commit to buying a specified number of fights from Golden Boy for a specified number of dollars over a [longterm] period. I don't see how Ross could get that through [HBO CEO] Bill Nelson. Teddy Brenner once said, 'Fights make fights.' How could you know what fights and fighters you're buying?"

"Oscar is the Golden Boy for a reason," Lou DiBella says, summing up his feelings on the situation. "He earned it, and there are legitimate advantages that come with it. If HBO wants to pay a huge license fee for one of Oscar's fights, fine. But open competition among promoters on a level playing field is good for boxing and good for HBO. Don't give special treatment across the board to Golden Boy in a way that undermines every other promoter in the business."

Why the tilt to Golden Boy; if such a tilt in fact exists?

"Ross doesn't like boxing people," says one insider at HBO. "And Ross dislikes most promoters. I think that, subconsciously or otherwise, he's using Golden Boy to stick it up their ass."

That's considered by some to be a paranoid view. There are conspiracy theories too. A more serious note is sounded by a promoter, who says, "At some point, if this keeps up, a bunch of us are going to get together and say, 'We have nothing to lose. Let's go to the Justice Department or file a lawsuit ourselves.' I used to think that you couldn't file a lawsuit against HBO unless you were planning to leave the industry. Now I'm not so sure."

Richard Schaefer thinks that's garbage. He's aware that there's unhappiness regarding the success of Golden Boy. And there have been threats. He got a call not long ago from someone who told him, "You'd better check your brakes."

"What sickens me," says Schaefer, "is the continuous attacks on HBO from some of the promoters and managers and other people in boxing. If HBO wasn't there, they'd all be out of business. It's jealousy. That's all it is; jealousy. These people should go out and build something of their own. But whatever they do, stop crying about it. And stop criticizing HBO. The people at HBO are good people. Think where boxing would be without HBO. All the other promoters who are crying and complaining that boxing is a terrible business would be better served if they refocussed their energy on their own companies and tried to make their own companies better."

"This claim of preferential treatment at HBO is ridiculous," Schaefer continues. "Look at what Golden Boy has done with sponsors. Everyone in the business was complaining, 'Oh, this is terrible; boxing can't get sponsors.' So we went out and got sponsors. No one else is getting sponsors for boxing like we are. That's not just good for Golden Boy; it's good for boxing. Manchester United gets better players and better television contracts and better deals all around because it's better than its competitors. When Bob Arum had Oscar, look at how many dates he had with HBO. Gary Shaw gets a lot of dates from Showtime. Showtime even acquired a stake in his martial arts business. Do you hear me crying about it? The other promoters should stop complaining, step up, and do what we've done. Boxing is a global sport, and it's a big world with a lot of television networks."

Then, somewhat ominously for his competitors, Schaefer declares, "People still don't get it. They think we'll lose our leverage when Oscar stops fighting, but it ain't gonna happen. They're underestimating us. I love that. Wake up and smell the roses. I'm just warming up. There's much more in store. We're building a fully integrated business for the sport of boxing like no one has ever done before. It takes creativity. It takes thinking outside the box. If other promoters don't have the business background and financial backing to do what Golden Boy is doing, that's not my problem. The people who are crying haven't seen anything yet. You saw in Manchester the kind of event that Golden Boy will be promoting all over the world. There were 56,000 people in a stadium for a fight [between Ricky Hatton and Juan Lazcano]. That's the future. Golden Boy is a global brand now. Maybe we'll change the name to Global Boy."

Richard Schaefer could wind up in the pantheon of boxing history with giants like Tex Rickard, Don King, and Bob Arum. But he wants Golden Boy to be bigger and more successful than any of them.

Meanwhile, there's another factor that's impacting adversely on the product that HBO delivers to its subscribers: the accelerating trend toward putting fights on pay-per-view.

The first significant pay-per-view fight on HBO was Evander Holyfield vs. George Foreman in 1991. Thereafter, the vehicle was sparingly used. The network televised a total of 25 pay-per-view cards in the 1990s; an average of less than three per year. Its only pay-per-view card in 1998 was the rematch between Oscar De La Hoya and Julio Cesar Chavez. There were four pay-per-view cards in 1999 (Holyfield-Lewis I and II, De La Hoya-Trinidad, and De La Hoya-Quartey).

Seth Abraham left HBO in autumn 2000. Since then, the number of HBO pay-per-view shows has grown, peaking at ten in 2006. That total includes only shows that are produced, distributed, and fully staffed by HBO, not niche shows. Indeed, it might be that Greenburg's primary legacy as president of HBO Sports (as opposed to his tenure as executive producer) will be the shift of significant fights from HBO World Championship Boxing to pay-per-view.

HBO's subscribers are now conditioned to think, "If it's not on pay-per-view, it can't be that good." Also, having big and small pay-per-view shows is confusing with regard to the branding of HBO.

Ironically, the issue crystalized for some observers with the telecast of a fight on "regular" HBO. After De La Hoya-Forbes, Bob Raissman of the New York Daily News wrote, "That was some infomercial, disguised as an Oscar De La Hoya-Steve Forbes 'fight'. This 'fight' was nothing more than the official start of PPV sales for De La Hoya-Mayweather II."

Greenburg takes a contrary view, countering, "Was the broken bone in Oscar's eye-socket an infomercial?"

Either way, the largest license fee that HBO Sports has paid in years wasn't a "gift" from Oscar to his adoring fans. "Vasquez-Marquez I, II, and III on Showtime was a gift," says Showtime boxing tsar Ken Hershman. As Raissman notes, the $7,000,000 that HBO paid for De La Hoya-Forbes was, in large measure, an investment in Mayweather-De La Hoya II, which, of course, will be on pay-per-view.

Who is clamoring for Mayweather-De La Hoya II? Not the public. The fight will be brilliantly marketed. It will become a "hot" ticket and engender substantial pay-per-view buys. But it's not the best foot that boxing (or HBO) can put forward. The Giants versus the Patriots was a great Super Bowl. But each team will have to earn its way back before they can do it again. De La Hoya-Mayweather I has been described as "boxing's Super Bowl for 2007." But in truth, it wasn't that good a game, and neither guy has done much to earn his way back since then.

Publicly, Greenburg bemoans the flight of boxing to pay-per-view. "I can't tell you that pay-per-view helps the sport because it doesn't," he said last year. "It hurts the sport because it narrows our audience, but it's a fact of life. Every time we try to make an HBO World Championship Boxing fight, we're up against mythical pay-per-view numbers. The promoters and fighters insist on pay-per-view because that's where their greatest profits lie. It's a big problem."

More recently, Greenburg added, "The sport would benefit from more HBO World Championship Boxing fights and fewer pay-per-view events. But we can't turn back the clock and shut the cash register off. If we don't do the pay-per-view shows, someone else will. Why should we create business for someone else?"

But the reality is that, by its conduct, HBO has enabled the flight to pay-per-view. If it wanted to, the network could take steps to reverse the trend. There's no countervailing power to HBO in boxing today. If a promoter wants to maximize pay-per-view buys on a fight, he goes to HBO.

If HBO refuses to put a fight on pay-per-view, where does the promoter go? Bob Arum has had success on his own with small "Latin Fury" cards on pay-per-view. But when Top Rank tried to promote major pay-per-view shows without the help of HBO (e.g. Cotto-Malignaggi and Pacquiao-Solis), the number of buys was disappointing.

Pay-per-view doesn't translate into an automatic revenue flow. ESPN experimented with pay-per-view boxing several years ago, and the results were so bad that the experiment was cut short. Last November, Showtime did poorly with Fernando Vargas against Ricardo Mayorga.

HBO's biggest competition (and its only real competition right now) is HBO-Pay-Per-View. It would be very easy for HBO to say to promoters, "Pay-per-view undermines the commitment we've made to deliver the best content possible to our loyal paying subscribers, so we're going to cut back on pay-per-view in the future."

Network executives could also tell promoters, "We're not going to promo your pay-per-view fight on our regular boxing telecasts. There will be no promotional Countdown show. We won't guarantee a given number of buys in the form of an advance against pay-per-view revenue. And by the way; we can't guarantee that we won't counterprogram you [as HBO frequently does with Showtime's first-of-the-month telecasts]."

Then sit back and watch how quickly mid-level pay-per-view shows return to HBO World championship Boxing. There would be nowhere else for them to go.

HBO shouldn't be afraid of losing fighters to other networks. It lost separate bouts involving Miguel Cotto and Antonio Margarito to Showtime for a one-time telecast in December 2006. But Cotto and Margarito are fighting each other on July 26th, and it won't be on Showtime. HBO can outbid Showtime and everyone else for anything it wants.

Here, it should be noted that Mark Taffet (HBO's pay-per-view guru) is very smart; so we'll assume he's figured out that it's HBO promotion that drives PPV buys.

HBO Sports has to ask itself whether it's in the subscription television business or the pay-per-view business. The fly in the ointment is that, despite protestations to the contrary, it might prefer the latter.

Greenburg says, "The flight to pay-per-view is bad for HBO."

It's certainly bad for HBO's subscribers. But it might be good for HBO's parent company, Time Warner.

When a fight is on HBO-PPV, instead of spending money in the form of a license fee, HBO is taking in money from its subscribers and others. What sort of profit does HBO make from pay-per-view? We keep hearing, "It isn't as much as you think it is." But there is a profit for HBO Sports, and there's a far greater profit for Time Warner.

When a fight is on pay-per-view, more than fifty cents of every dollar in pay-per-view revenue goes to the cable or satellite company that provides the signal to consumers and the "clearing houses" through which pay-per-view telecasts are sold to cable and satellite system operators.

Time Warner Cable is the second-largest cable operator in the United States with more than 13,000,000 basic video subscribers. Moreover, roughly ninety percent of the homes in the United States that are addressable by cable for pay-per-view telecasts are "cleared" by a company called In-Demand. In Demand is owned by Comcast, Cox Communications, and Time Warner.

Financial gain comes in many ways.

Meanwhile, HBO is dominating and changing the character of an industry. Its power is being used, either by plan or acquiescence, to drive boxing to pay-per-view. The public is hurt because it can no longer see big fights on regular subscription cable.

In that regard, one prominent promoter notes, "Boxing is growing more and more robust all over the world. And in the United States, HBO wants to control everything, either by televising it on pay-per-view or minimizing it to the thirty million homes that have HBO."

The above issues are not frivolous. And they're playing out against a belief that some (not all) of the people who run HBO Sports are disengaged from boxing.

Here, a look at the relationship between Seth Abraham and Lou DiBella (who served as a senior vice president under Abraham at HBO) is instructive.

"Lou was a television executive," Abraham says. "But Lou spent his days and nights inside the boxing business. He lived in that world and he understood it as well as anyone I know. Once I understood and admitted to myself that Lou knew more about boxing than I did, I became a much better boss and Lou was able to become much more effective than he'd been before."

No one in senior management at HBO Sports today lives in the boxing world. "For some of these guys," says one HBO employee, "the hotel they stay in is more important than what they show."

The week of a big fight offers a unique opportunity to mix with a cross-section of people in the boxing industry and learn. When Jermain Taylor defended his title against Kelly Pavlik in Atlantic City last year, the host hotels were Bally's and Caesars. The HBO brass stayed at The Borgata. When Joe Calzaghe and Mikkel Kessler fought in Cardiff, the host hotel was the Cardiff Hilton. The top-ranking HBO official on site stayed at St. David's Hotel. That takes them out of the mainstream of what's going on.

"Mark Taffet is usually available in the media center during the week of a pay-per-view fight," says one observer of the boxing scene. "The rest of them rarely are. When the lead programmer stays at a different hotel from the fight center, goes golfing instead of being in the media center, and shows up for the fight at the same time as the high rollers; that's a problem."

"They stumble from blunder to blunder, patting themselves on the back," says an industry insider who often sits across the negotiating table from HBO Sports executives. "They alienate people right and left; and they're so powerful that people have to smile and accept it."

The July 7, 2007, rematch between Wladimir Klitschko and Lamon Brewster is an example of what can go wrong when people in power are out of touch with the universe they control. It was a matter of record (for those who cared to look at the record) that Brewster hadn't fought in fifteen months, hadn't won a fight since 2005, and had undergone eye surgery three times. Against Klitschko, he wasn't in shape, lost every minute of the fight, and was spared further damage when his trainer (Buddy McGirt) called a halt to the proceedings after six rounds. After the fight, it was announced that Lamon had re-injured his left eye. Later, there were reports that the eye had been re-injured during training.

HBO's subscribers weren't particularly interested in Klitschko-Brewster. The fight scored a 1.7 live rating and 2.3 for the evening replay.

More significantly, at the time Brewster fought Klitschko on HBO, Lamon was on medical suspension in the United States as a consequence of his eye problems.

Ross Greenburg says, "We didn't know at the time that Brewster was on medical suspension when he fought Klitschko."

Why not? Isn't that among the things that Ross and his staff are paid to know?

Greenburg made his mark at HBO as a producer. The many Emmy Awards on display in his office attest to his talent in that regard. Ross pioneered the use of punch-stats, which were introduced to the world during HBO's 1985 telecast of the rematch between Ray Mancini and Livingstone Bramble. He also created the production templates that have been used for boxing on HBO for decades. "They're very precise," says one producer. "And the attention to detail is impressive."

But the production values for HBO's boxing telecasts are growing stale. When asked to list recent innovations, Rick Bernstein (who succeeded Greenburg as executive producer) cited high definition TV; having both hand-held cameras at ringside in super-slo-mo; and X-mo replays (slower and more defined than super-slo-mo). These are all technological innovations. Bernstein also noted that HBO has added a one-minute countdown clock to the screen between rounds and is experimenting on Boxing After Dark with showing punch-stats on the screen during rounds.

And on the editorial end? After all; the short-lived "Ask Harold" does not qualify as a successful production innovation.

The answer is that the primary production innovations relating to boxing on HBO in recent years have been the network's Countdown and 24/7 shows. The network is justifiably proud of these shows. But both innovations have helped drive the trend toward putting major fights on pay-per-view.

Where fight production is concerned, HBO also has an unresolved problem relating to its lead-analyst slot. The members of HBO's announcing team serve as its representatives to the boxing community. They are also essential to branding in the collective mind of subscribers. Two years ago, Greenburg put in motion a series of events designed to replace Larry Merchant with Max Kellerman. HBO is now in a situation where lead-analyst duties are divided between them. The assumption is that, in the not-too-distant future, Merchant will be gone.

Greenburg is delighted with the way things are working out. "Max's performance has been very strong," Ross says. "I'm getting a lot of good reaction from a lot of people about him. He has a vast historical understanding of the fight game and gives us deep penetrating analysis."

Most people in boxing disagree with that assessment. Kellerman has many talents. Analyzing a fight as it unfolds in front of him isn't one of them. Even if one accepts the view that HBO had to begin laying the groundwork for someone to succeed Larry Merchant, Max isn't the guy.

Kellerman is a provocateur, not an analyst. The "vast historical understanding of the fight game" that Greenburg trumpets hasn't been particularly helpful. The last time it surfaced was during a March 22, 2008, Boxing After Dark telecast, when Max likened Michael Katsidis to Rocky Marciano (although Max conceded that Katsidis had yet to prove himself on Marciano's level as a fighter). That word of caution became obvious when Joel Casamayor knocked Katsidis out in the tenth round.

With proper training, Max conceivably could evolve into a good blow-by-blow announcer. He has the right kind of voice and could probably learn to describe the action as it unfolds in front of him (although he'd have to accept the fact that the blow-by-blow role is not a platform for opinion).

If HBO wanted to try a serious production innovation, it could unleash Max as a hard-edged field reporter during fights to ask tough questions and impart information on various issues in boxing. Let him ask the Klitschkos and other fighters about the use of performance enhancing drugs and the role of steroids in boxing today. Max once said that "seven out of the ten top heavyweights are on the juice." There are people who agree with him. That remark deserves serious follow-up one way or the other.

Then, to fill the lead-analyst chair once Merchant is gone, HBO should think outside the box. Michael Buffer knows a lot about the sport and business of boxing. His role as a ring announcer requires neutrality. In a different capacity, he'd surprise a lot of viewers. Boxing historian Craig Hamilton (Michael Grant's former adviser) is verbally gifted and remarkably knowledgeable about all aspects of the sweet science.

And how about a new ad campaign? Talk to aging boxing fans today and there's a familiar refrain: "My love of boxing began when I was a kid and watched the Gillette Friday Night Fights on television with my father." It would be good for HBO and good for boxing if the message went out, "Watch a fight on HBO with your son and daughter."

But whatever comes next, it will unfold in a financial environment that's different from the one that existed in the past. A new economic era is dawning at HBO. The company has three "co-presidents" with different areas of responsibility: Richard Plepler (programming), Eric Kessler (sales and marketing), and Harold Akselrad (legal, new business, and administration). They report directly to chairman and CEO Bill Nelson.

Nelson is demanding a high level of financial accountability at HBO. Every element of every budget is being examined. He's not a particularly big fan of boxing.

For a long time, HBO Sports has been so powerful and had so much money to spend that it has never been held accountable within the boxing industry. Now, there's a demand for accountability within HBO.

In a May 12th interview, Greenburg said, "There's no push at all to cut costs. We're spending more now than we did a year ago on boxing."

But multiple sources say that there is a budget crunch at HBO Sports. The point person in the effort is said to be Barbara Thomas (senior vice president and chief financial officer), who oversees the day-to-day budget numbers and is widely respected throughout HBO.

The same sources say that Inside the NFL was cut for budgetary reasons and that Costas Now could follow suit when its host's contract expires despite the exemplary nature of Bob Costas's work.

"But it doesn't stop there," says a member of the HBO production team. "They're looking at three and four-figure expenses that they never thought twice about before. They're planning to leave both Merchant and Kellerman home when they do [the June 28th telecast of] Pacquiao-Diaz to save airfare and three nights at the hotel."

The average HBO World Championship Boxing and HBO Pay-Per-View telecast incurs roughly $400,000 in production costs. For Boxing After Dark, the number is closer to $250,000. These numbers are being scrutinized to bring them more in line with Showtime's lower production costs. Some of the differential relates to production values that are important to HBO and should be maintained. But some of the differential relates to expenses that can be trimmed.

"The guys in charge nickel-and-dime the low-end people on the production team," says a current HBO employee. "But they spend thousands of dollars more than they need to spend for travel expenses and other perks for themselves. They act like it's their birthright to stay at the Four Seasons."

"Look at the number of people in the Showtime sports department and the number of people at HBO Sports," adds Bob Arum. "HBO spends more money on unnecessary salaries than you can imagine. There are so many places where they have two people doing the same job. Half of the people at HBO Sports could disappear tomorrow and they wouldn't be missed."

But the biggest waste at HBO Sports is in the license fees it pays for content. And the core issue involving these fees is the allocation of resources in furtherance of a strategy that's weakening HBO's boxing franchise and diminishing the product that it delivers to subscribers.

The next step for senior management at HBO (after demanding that HBO Sports adhere to a lower bottom line on spending) should be to seriously examine how boxing programming decisions are made. The corporate culture at HBO runs counter to an HBO chief executive officer dictating programming to the sports department. But when programming fails, a close look at the reasons why is in order.

Greenburg is expected to remain in command at HBO Sports for the foreseeable future. He hasn't been entirely happy at HBO and has tested the waters periodically to see if there's an attractive opening elsewhere. His old contract expired at the end of December 2007. Two issues deadlocked negotiations on a new one.

First, Ross wanted a salary commensurate with what Seth Abraham was paid in his last years at the network. HBO offered to guarantee a portion of that amount with the rest dependent on meeting certain performance benchmarks.

There was also an issue with regard to a clause in Greenburg's previous employment contract that allowed him to produce films for companies other than HBO and be compensated by those companies for his work. Pursuant to that clause, Ross served as executive producer on Miracle (a 2004 film that told the inspiring story of the 1980 United States Olympic hockey team). Miracle was a Disney film. At the time, Disney was in competition with New Line Cinema (part of the Time Warner empire).

This isn't just a perk. It's a mega-perk. In his most recent contract negotiation, Greenburg reportedly asked for the right to present programming of any kind that HBO didn't want to anyone else in the industry (including competing television networks).

There's nothing illegal about the contract clause in question. One shouldn't blame Greenburg for taking advantage of an opportunity that was given to him. Several years ago, Abraham was asked about the clause and said, "If HBO felt this was necessary to keep a very talented employee and that the challenge would keep Ross fresh and focussed, it was appropriate."

But this is a different time. And there are those who feel that Time Warner shareholders have a right to demand Greenburg's full attention.

Hours before this article was posted, a source reported that Greenburg had signed a four-year contract extension with HBO.

None of the thoughts contained in "HBO: 2008" have been written with a personal agenda in mind. They're a summary of where this writer understands HBO's boxing program to be at the present time.

It's easy to criticize. Finding solutions is harder. With that in mind, I've sought solutions from knowledgeable people in the boxing industry. Two suggested strategies stand out.

The first strategy comes from Bob Arum, who knows how to build fighters and has given HBO as much, if not more, good product over the decades than any other promoter.

"If I was running HBO," says Arum. "I'd get out of the pay-per-view business. Maybe I'd do two huge per-per-view shows a year. Other than that, I wouldn't touch it. I wouldn't produce; I wouldn't distribute; I wouldn't have Jim Lampley at ringside for pay-per-view fights. Right now, it's idiotic. Every time HBO Pay-Per-View is involved, you know they're going to show the delay a week later. For what? You don't make new fans for boxing by making people wait a week to see a fight. You make new fans by showing people an exciting fight as it happens. Watching a fight a week afterwards takes away the drama of the sport. It's like waiting a week to watch the World Series on television. Who wants to do that?"

"If I was in charge of boxing at HBO," Arum continues, "the core of my programming would be twelve big shows a year. If they want to do Boxing After Dark, fine. But the key would be twelve big shows a year. Go back to being the network that puts on great fights that everyone wants to see and everyone talks about. If you use that formula, there's no reason why fights like Cotto-Margarito, Pacquiao-Marquez, and Pavlik-Taylor II can't be on regular HBO. Their budget for license fees is big enough; particularly if you cut waste and factor in all the money they'd save on salaries and production costs. That's how to make people enthusiastic about HBO like they used to be and how to make new fans for boxing."

HBO's plans for the future should be predicated on getting the biggest and best fights possible on HBO World Championship Boxing. As for Boxing After Dark, Seth Abraham suggests, "HBO should go to Golden Boy, Bob Arum, Don King, Frank Warren, Lou DiBella, Main Events, and a few other promoters and tell them, 'Give me a proposal for your best young fighters. We'll match these guys up, put them in tough. At the end of two years, we'll have some new stars.'"

The Arum and Abraham plans can work. But they'll only work if the matches are approved by people who are grounded in boxing and know what they're looking at. And they'll only work if HBO firmly adheres to the policy, "We will only consider proposals for competitive compelling fights. If you propose something less than that, the dates will go to someone else."

Big fights don't happen today without television. For that reason, HBO still enjoys a commanding position in boxing. But like a once great championship team that his slipped, HBO Sports has to re-evaluate what it's doing and rebuild. More of the same won't work.


Thomas Hauser can be reached by email at thauser@rcn.com