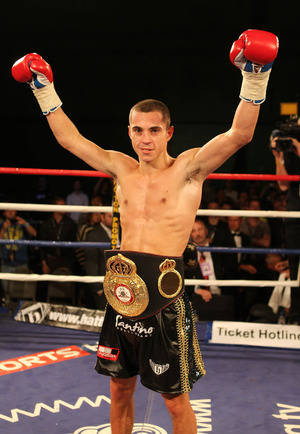 Scott Quigg pic Mark Robinson

Scott Quigg will find Saturday night's WBA world super-bantamweight title eliminator against Franklin Varela a stroll.

The big fight is being staged at Bury's Castle Leisure Centre and that means Quigg will walk to the venue from his house.

Quigg, 22, doesn't need telling just how important it is to have hometown advantage this weekend.

Scott, who will also be defending his WBA intercontinental title admitted: "It is a big advantage fighting in your hometown.

"You are sleeping in your own bed, familiar with everything and just go around your usual business the same.

"Any fight away you have to stay in a hotel and cope with different things. I could cope with it, but it isn't easy.



"I have got everything around me in Bury. I feel more confident, relaxed and a lot less stressed.

"The venue will also be packed, everyone will be cheering for me and that will make a difference."

Quigg who is also due to meet British champion Jason Booth in October has won all 21 pro fights.

Varela, 28, has won 19 of his 24 fights and formerly held the Venezuelan and WBC Latino titles.

In the most recent WBA rankings Quigg is ranked fourth and Varela is tenth.

The last few tickets for the show are priced £75(VIP Ringside), £55 (Ringside) and £35 General admission and available from www.brandhatton.com /0844 847 2500/ 01925 755222