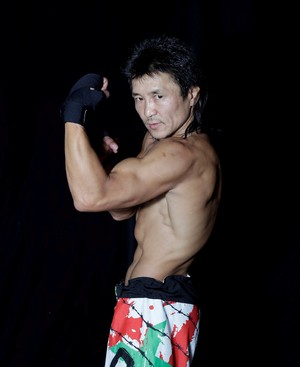 Choi Prizefighter

Choi Tseveenpurev is one of the favourites for Saturday night's Prizefighter Featherweight tournament live on Sky Sports – but two of his rivals believe he is too old to lift the trophy.

The Mongolian Warrior is fighting in Prizefighter for the second time having lost in the semi-finals of the Super-Featherweights to Derry Mathews last November and since then the popular London-based fighter has turned 40.

The bookies haven't been deterred by the former World Champion's age, but TRAD TKO gym pals Ian Bailey and George Jupp believe that the years under his belt mean Choi won't be pocketing the £32,000 winner's cheque in the 22nd edition of Matchroom Sport's revolutionary eight-man, one night tournament.

"I don't see Choi as the favourite - as scary as he looks!" said Slough's Bailey (7-7). "He's really not a three, three round fighter for me and you wonder whether he really had much of an amateur career. Someone like Lee Jennings had an 80-plus amateur career and he can just fall back into that easily. He might be able to pick his way through fights and conserve energy with an amateur style whereas you know with Choi that it's going to be a brutal three rounds."

"I think it could be an advantage that I am young and fresh with only four fights," added Jupp, from Bexley (3-1). "Choi is probably the favourite but he's 40 years old now and his best days are behind him. I believe in my ability and it was too good an opportunity to turn down just because of my inexperience."

Choi, Bailey and Jupp are joined in the line-up by unbeaten pair Lee Glover (6-0 from Tipton) and Troy James (9-0-1 from Coventry), Liverpool's Lee Jennings, Manchester prospect Rhys Roberts and Nottingham's Barrington Brown.

Tickets for Prizefighter Featherweights at York Hall, Bethnal Green in east London on October 29 are available from Matchroom Sport priced £35 unreserved, £60 ringside and £100 VIP – to buy call Matchroom Sport on 01277 359900.