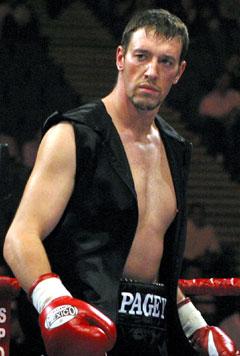 Macarinelli Enzo profile Will1

By Andrew Wake:

If all goes to plan 2011 will be the year that big punching former WBO champion Enzo Maccarinelli re-establishes himself at the summit of the cruiserweight division.

Not so long ago the heavy handed Welshman was regarded as one of the best 200lbs fighters on the planet but knockout defeats to David Haye, Ola Afolabi and Denis Lebedev seemed to end his stay in the upper echelons of the weight class.

Maccarinelli, 30, believes his fall from grace was due to him changing his training regime and losing his love for the sport but now his hunger is back and after grabbing the European title with a first round KO of much fancied Russian Alexander Kotlobay in April and he is ready to take on the world once more.

"I'm not in the game to be second best. I want to be number one and if I can't be number one I'll move on," Enzo, 32 – 4 (25 KOs), told SecondsOut.com. "I didn't have the hunger in me for a long time but now it's back.

"After the Lebedev fight I basically thought I had nothing left. I feel out of love with boxing and subconsciously maybe I wanted it to happen to me. I didn't agree with any of the things I did in training and I did things to change and relax but deep down I knew it didn't suit me.

"When I watched the fight again on tape I was embarrassed. Not because I lost but because I preach to the boys at my dad's boxing gym to always do your best and in that fight I didn't myself.

"I asked myself why I'd performed like that and why I was the way I was. I've gone back to my old gym and my old ways now and I've got the fire back in my belly again.

"Welsh journalists say I should be proud to be only one of ten world champions from Wales and the first from Swansea and I am but I do believe I can still do a hell of a lot more."

This weekend at the LG Arena in Birmingham, England Maccarinelli makes the maiden defence of his EBU crown against undefeated German-based Ukrainian Alexander Frenkel and with boxing men ranked highly by all four of the major governing bodies a world title shot could be the prize for the victor.

Maccarinelli acknowledges Frenkel is a decent opponent but does not envisage any way the eastern European can derail his hopes of earning another shot at world glory.

"I've seen a bit of him [Frenkel] and he's young, he's fiery and he likes to have to come and have a fight," Enzo stated. "It's a big ask for him coming over here but it was a big ask for me to go over to Russia so I'm not looking too much into that, I went over to Russia and did the business and he's probably thinking he can come to Birmingham and do the same.

"But if you look at the boys he's been fighting, I don't think any of them have been taken over there [Germany] to give him a challenge. He's not had a 50/50 yet or even a 70/30 fight.

"I don't think he's fought anyone who would have caused me any trouble, even when I was having my worst times.

"His best wins have come against fighter past their best. Arthur Williams is about 50-odd now and if there was ever a shot and damaged goods fighter that would be Kelvin Davis. On paper those names look impressive, but that's all. He fought Michael Simms in his last fight and that was quite close."