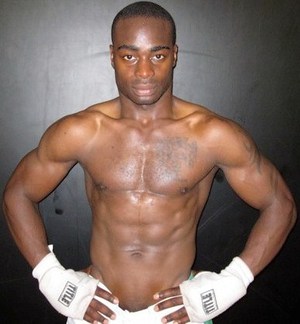 Jerome Wilson

By Andrew Wake: Ask most boxers who their hero is and you'll usually get answers ranging from Manny Pacquiao to Muhammed Ali. Sheffield prospect Jerome Wilson, however, draws his inspiration from someone closer to home.

The rising young welterweight hails from a city that has a long history of producing championship-calibre fighters - with the likes of Naseem Hamed, Johnny Nelson and Clinton Woods enjoying lengthy reigns as world champions – but each time he steps into the ring it's the courage shown by his mother he intends to emulate.

"It might sound a bit strange but my hero is my mum," Wilson, 2 – 0 (1 KO) confessed. "She's a single parent, she's raised four kids and I've seen her struggle a bit and have to work hard to provide for us. That's given me a lot of motivation to do well in life and achieve all I can.

"Every time I do something I aim to do my best at it. At times my mum had to do without for us kids so I intend to achieve as much as I can so I can give something back to her and help her out. If I can be half as hard as she's been I'll really be something."

The 25-year-old Yorkshireman started boxing at 16 after showing promise as a footballer and basketball player, but unlike many who try to make something of themselves in the noble art, he knew he needed to get an education first so he could have a stable base to support him if things didn't work out.

And it was only after attaining a degree in leisure management that he felt ready to make his assault on the world of professional boxing.

"It's important to get a good education and progress in the world because you never know what is going to happen," he said. "It gives me something to fall back on if needed even though I don't want to.

"While at Uni I still trained but my full focus wasn't on boxing because I had a lot of work and studying to do and that made training everyday difficult. Now I've completed all of that I can put my full attention on the sport I love."

Wilson admits he never enjoyed boxing as an amateur and it was always his intention to show his skills in the professional side of the sport. His first outing without the vest and headguard came in front over 1000 people in February of this year when he outpointed tough journeyman Johnny Greaves on the supporting bill of Curtis Woodhouse's first title fight.

"My debut was wicked," Wilson enthused. "There was a big crowd there because it was on the undercard of the Curtis Woodhouse's fight. I didn't feel daunted by the amount of people that were there, I just loved it. Walking out to my music, I couldn't wait to get the fight on.


"I think I've found my true calling as a professional," he continued. "When I first stepped in that ring I felt great, I was bit nervous but I loved it."

His second fight - which was at the same Rotherham venue – had one of the most bizarre finishes seen in recent memory as Bulgarian Danny Dontchev crumpled to the canvas holding onto his backside.

It was later revealed that the eastern European had suffered from muscle spasms in his lower back and legs. Wilson believes this was caused by the heavy artillery he'd been ripping into his opponent's torso.

"I believe it was because of all the body shots I was giving him," Jerome stated. "The first round I took him apart and he felt my power. In the second round I threw more body shots and he winced every time I hit him. Once I hit him to the ribs and he turned round and dropped to his knees, complaining of a leg injury. After he'd done that twice the referee stopped it.

"I was very disappointed with the way that fight ended because I trained very hard for it and if I was going to stop him I wanted to stop him properly."

And stop his foe properly will be what Wilson will be looking to do when he returns to the Magna against Middlesbrough's Phil Boyle next Sunday (September 19).

Boyle only has a record of 1 – 4 (1 KO) but Wilson will well aware of the danger he carries after watching him rock unbeaten prospect Kevin Hooper several times before losing a narrow decision in April. It's tests like these Wilson needs to pass if he is to move on to title fights in double quick time.

"A year from now I want to be looking at fighting for some kind of title," said Wilson. "Each fight I have I'm learning and gaining more experience. I know when I've had ten or 11 fights I'll be ready for title fights.

"Ultimately, the goal is to become a world champion and I believe that I can do that and the people around me believe I can providing I stick to the sport and stay dedicated."

Tickets for Jerome's fight can be purchased by calling 07891 030638.

Andrew Wake can be contacted by emailing andrewwakeboxing@yahoo.co.uk or via twitter on https://twitter.com/Andywakeboxing