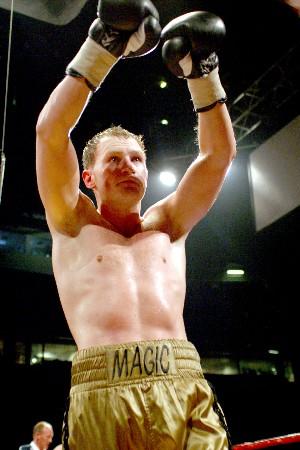 Matthew Hatton

By Paul Upham: Manchester boxer Matthew Hatton, the younger brother of former world champion Ricky Hatton, will get a shot at new IBO welterweight boxing world champion Lovemore Ndou at Emperor's Palace in Kempton Park, South Africa on September 12.

"September 12, it is going to happen," Ndou told SecondsOut on Saturday. "The Matthew Hatton fight has been agreed to. Gareth Williams, Hatton's lawyer, was there at ringside for my last fight. We are waiting to sign the contracts, but everything has been agreed to."

37 year-old Ndou 47-11-1 (31) beat fellow South African born boxer Phillip Ndou on July 11 by unanimous twelve round points decision to win the vacant IBO belt.

"When I fought Paul Malignaggi in Manchester in 2008, Matthew fought on the undercard," said Ndou. "I have seen about three or four of his fights. He is not in my league. He might be younger than me, but I believe I am going to take him to school."

28 year-old "Magic" Hatton 37-4-1 (14) has won four straight fights since losing to Craig Watson on points in May 2008.

"Black Panther" Ndou, who now lives in Sydney, Australia, is hopeful that a win over the younger Hatton brother will lead to a fight with Ricky Hatton in 2010.

"Ricky might want to step forward and take the challenge to avenge his brother," said Ndou. "I just want to thank my promoter Rodney Berman who has made this Matthew Hatton fight possible. Rodney and his team have proved that I am still a big drawcard in South Africa."


Paul Upham
Content Editor