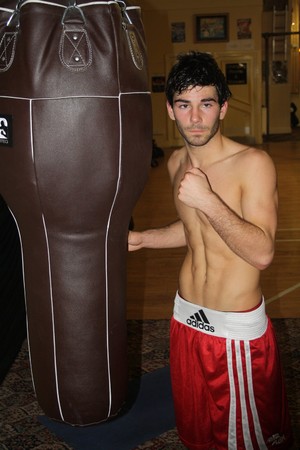 Connor Nixon

By Andrew Wake: Doncaster bantamweight Connor Nixon intends to fight more like Floyd Mayweather than Arturo Gatti when he kicks off his professional boxing career in his home town on Friday night.

The 18-year-old has been dubbed "pretty boy" by his gym mates because of his looks and womanising antics and he plans to keep his features in tact by embodying the hit and don't get hit maxim.

"I don't plan on having to take too much so it should be all right," he laughed.

Nixon's first outing sees him in against Wolverhampton veteran Delroy Spencer. The 43-year-old is certainly a tricky customer but the young Yorkshireman is determined to put on a show for his adoring fans.

"I've never fought before my own crowd before so it'll be good to box in front of my mates and put on a performance," he said.

"He (Spencer) has had quite a few fights and he's got all the experience in the world but I think I'll be too fast and too fit for him for him."

Nixon won five national titles as an amateur, including the junior ABAs and CYPs, but decided to try his hand in the paid side of the sport because next year's Olympics are too soon and 2016 is a long time to wait around for.

"With the Olympics coming up there's not much point staying amateur and I could hang around hoping to make the next one," he explained. "I met up with Stefy Bull (his trainer and manager) and he thought it was the time to turn over.

"I now get to spar Jamie and Gavin McDonnell and couple of others around the same weight and it's brilliant. I couldn't ask for any more."

And the aforementioned Jamie, the reigning British, Commonwealth and European champipn, is proving a massive inspiration to the teenage puncher.

"When I see him boxing and when I see him training I think if I can train as hard as him then maybe I'll get to the level he is," Nixon admitted.

"It's a good weight class and I want to see how I start off, have four or five fights a year and move to the Central Area title, then British and then wherever from there really."

If victorious, Nixon will be dedicating his performance on Friday night to the memory of Eric Walker – his old amateur coach who sadly passed away recently after dedicating more than 50 years to the sport.