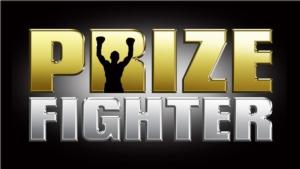 prizefighter logo

Rhys Roberts says that beating Choi in the final of the Prizefighter Featherweights tournament live on Sky Sports 1 and HD1 on Saturday 29 October will put him on the boxing map in Britain.

The 22-year-old completes the line up for the 22nd edition of Matchroom Sport's revolutionary eight-man, one night event and with just one defeat in his 14 professional fights, the Manchester fighter believes that victory on the night could lead to title shots in 2012.

"I've boxed at a very good level already even though I'm only 22," said Roberts. "I've had 14 fights and I'm moving through the gears nicely in my career, I get great sparring in the gym with top pros and good amateurs – so I've got nothing to lose taking a shot at winning something as big as this.

"I'd be stupid not to enter Prizefighter, the format is perfect for me and the exposure that you get can open so many doors for young and exciting fighters like me."

Choi leads the line-up in his second crack at Prizefighter after losing in the semi-finals of the Super-Featherweights in November 2010 and 'Pure Silk' Roberts is hoping to take out the Mongolian Warrior in the final to claim the £32,000 winner's cheque.

"To have a name like Choi on my record would be fantastic and beating him in the final would be a great way to claim the title," said Roberts. "It's the weight above my usual weight, winning it would prove that I can step up and hurt people at Featherweight too. I've boxed at Featherweight before and I've looked at the opposition and I don't think any of them can get anywhere near me.

"I'm ready to be put on the map and coming off winning Prizefighter will be the catalyst for that. I'm young, fresh and hungry I've got all the tools to go on to do big things in boxing and winning Prizefighter would do me the world of good.

Roberts was keen to dismiss the question marks over past hand injury problems, with the sole defeat of his career coming when he broke his hand in the first round of his fight with Daniel Kodjo Sassou in March.

"There's going to be hiccups in your career," said Roberts. "I've broken my hand a couple of times – so what? I would have boxed Sassou's ears off if I hadn't got injured and he's a tough, durable guy. But there was no point in me fighting with just one hand and taking a risk so early in my career. I've had great physio to sort it out and it was fine in my last fight (points win over Kristian Laight in July) and continues to be so in sparring too so it's not a concern at all."

Roberts and Choi are joined in the line-up by Irish Super-Featherweight champion Mickey Coveney, unbeaten pair Lee Glover (6-0 from Tipton) and Troy James (9-0-1 from Coventry), 20 year-old Londoner George Jupp, Liverpool's Lee Jennings and Slough's Ian Bailey. The evening will commence with the third Prizefighter Prospect fight featuring north Londoner Andreas Evangelou in his third professional fight, with two wins under his belt to date.

Tickets for Prizefighter Featherweights at York Hall, Bethnal Green in east London on October 29 are available from Matchroom Sport priced £35 unreserved, £60 ringside and £100 VIP – to buy call Matchroom Sport on 01277 359900.