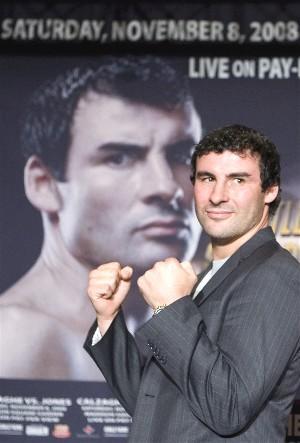 Is Calzaghe really retired?

Boxing history clearly demonstrates that a retiring boxer will more than likely fight again. There are a number of exceptions of course, but boxers have a habit of coming back. Will Joe Calzaghe fight again? You can now wager on that question.

Bookmaker William Hill in the UK makes Joe Calzaghe a 7/1 chance to fight again during 2009, despite his retirement announcement.

William Hill also offers 10/1 odds that he will lace the gloves up again in anger during 2010.

"'No doubt Joe means it at the moment - but when the multi million pound offers to fight again come in he may find it difficult to resist the temptation to return to the ring." said Hill's spokesman Graham Sharpe.