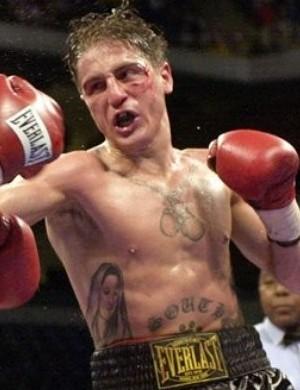 Paul Spadafora

Former IBF lightweight champion, Paul Spadafora, fresh off a comeback victory last week following a one year layoff, has been arrested for violating an order to stay away from his former fiancé.

Reportedly, police were investigating a stolen vehicle in possession of Nadine Russo, the mother of Spadafora's child, and found the boxer in the vacinity.

Spadafora 40-0-1 (16) spent parts of 2003 and 2004 in jail from charges that he shot Russo, who subsequently was granted a "protection of abuse" order against Spadafora.

The 32-year-olf Spadafora resumed his career last week in Erie, Pennsylvania with an eight round points win over Shad Howard.