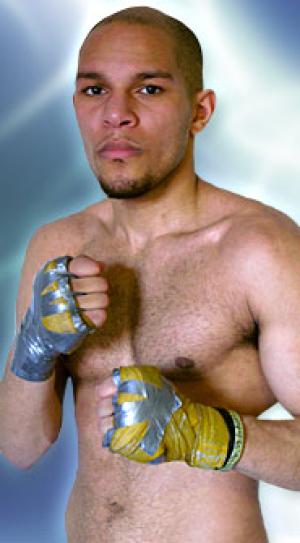 Truax Caleb lrg

PRESS RELEASE-St. Paul, MN (April 21, 2010) – When Osseo's Caleb Truax dropped a devastating decision to Minneapolitan Phil Williams in the 2005 Minnesota Golden Gloves, his sights were set on immediate revenge. Mission failed. Williams jolted to the professional ranks just one year later and Truax followed shortly thereafter.

"I always wanted payback", Truax said looking back to the defeat from five years ago. "The problem was he turned pro before the next Golden Gloves tournament so it wasn't possible."

This Friday at the St. Paul Armory, Truax will have his long awaited shot at redemption; though it won't be easy. As professionals, the two Minnesotans have taken different paths. Williams, 11-3 (10 KO's), is recognized for his devastating one punch power. He knocked a number of opponents out cold, becoming a YouTube hit in the process, but has suffered three setbacks of his own.

At 14-0 (9 KO's), Truax is a gifted boxer-puncher known for thoroughly punishing opponents before ending their night. With the always dangerous Williams eager to get back on track following two tough defeats, Truax recognizes the importance of sticking to the game plan.

"I feel that I will outbox him" said the University of Minnesota graduate. "I respect his power but he doesn't throw the sharpest punches, so I don't think he will be able to catch me. He will feel my power if anything because I have nine knockouts and have stopped some rugged opponents."

In addition to personal bragging rights, the winner can claim to be the top local fighter with Minnesota's State Super Middleweight championship set to be on the line in this highly anticipated ten round main event.

The co-feature matches up dynamic power punching heavyweight Joey "Minnesota Ice" Abell of Coon Rapids, MN against Iowa based veteran Josh Gutcher. Abell, 25-4 (24 KO's), is amongst the hardest hitters in boxing. The bout is scheduled for eight rounds, but most expect the outcome to be out of the judges' hands.

Also scheduled to appear on the undercard are Ismail Muwendo, David Laque, Antwon Robertson, James Owen, Charles Meier and Dan Copp.

In addition, two MMA bouts as well as a four round boxing exhibition are slated to take place on this action packed night.

Tickets for the "St. Paul Brawl" are $25 for general admission and $75 for VIP and are available at ticketweb.com. Doors open at 7 pm and the first bell is slated for 8.

The St. Paul Armory is located at 600 Cedar Street St. Paul, MN 55101.

When retired professional boxer Tony Grygelko found himself unable to stay out of the gym, he realized that his passion for boxing was undeniable. At age 29, Grygelko formed Seconds Out Promotions. By utilizing the vast boxing knowledge of world-class trainer Ron Lyke, Grygelko and Seconds Out quickly became a hit.

Through determination, integrity and hard work, Seconds Out strives to become a top promotional firm by giving young fighters the ability to showcase their talents to a worldwide audience, along with offering fans the highest quality of entertainment. Seconds Out is committed to recruitment and development of the best and brightest young fighters to help achieve our mission.

Seconds Out Promotions' current stable of pugilists includes undefeated prospects "Golden" Caleb Truax, Marcus Oliveria, Michael Faulk, Ismail Muwendo, dynamite fisted Heavyweight Joey "Minnesota Ice" Abell, Willshaun Boxley, Charles Meier, Jon "The Ironman" Schmidt, and Mohammed Kayongo.